Conceptions of Human Flourishing — Reformulating the SDGs
FELLOWSHIP CALLS
Conceptions of Human Flourishing — Reformulating the SDGs
PROJECT
Starting in 2025, the Sustainable Development Goals (SDGs) will undergo a 5-year renewal and renegotiation process. Towards that end, the question of the nature of what constitutes the "human" in human development and, by extension, what "human flourishing" is requires a renewed inquiry inclusive of non-materialist philosophies and non-western cultures.
In contemporary politics, modern scientism has emerged as the dominant scientific doctrine informing policy frameworks of human flourishing. This perspective focuses on the material conditions of survival and its ontology and methodology has informed the design and formulation of the SDGs. This perspective on the human condition and its role and place in nature, however, hardly captures the complexity of human experience across the world and in different cultures.
Alternative conceptions, such as Bhutan's Gross National Happiness, the modern idealist turn in the sciences, or conceptions of a New Enlightenment, signal a change in the contemporary scientific world view. This shift posits a transition towards an ontology that is more inclusive of different cultures and philosophical world views as well as one that is more attuned to a holistic view of human nature as a subset of nature itself.
The program on the Human Condition in the 21st Century brings together a diverse team to develop a non-materialist and inter-cultural conception of human flourishing that can inform the policy agenda of the reformulation of the SDGs starting in 2025. The team will work on sub-questions such as (but not exclusive to):
What are enduring and cross-culturally shared non-materialist conceptions of human flourishing across cultures?
How do the reductively materialist conceptions that have so far informed the SDGs limit human flourishing?
How to reformulate the overarching concept of human flourishing as well as the individual SDGs considering an inter-cultural, non-materialist conception of human flourishing?
INVITED PROGRAM CHAIR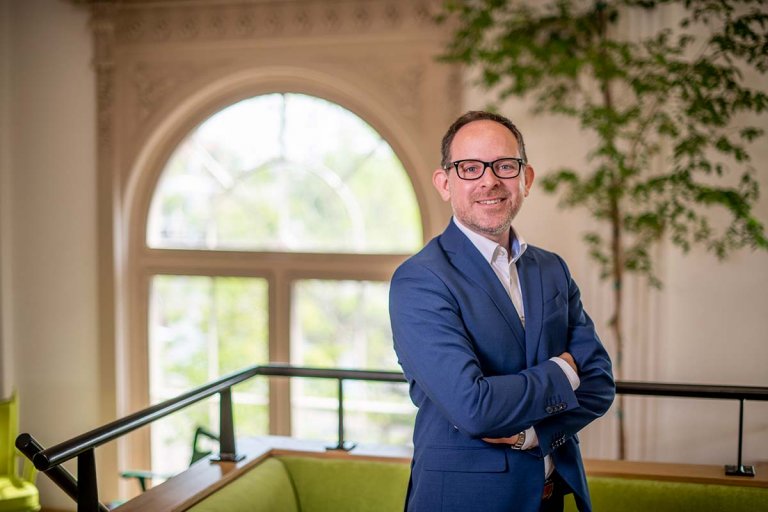 INVITED PROGRAM CHAIR
Andrej Zwitter
Andrej is a Dean and Professor of Governance and Innovation with research interests in international relations, big data ethics, and humanitarian action. He has published several books on related topics and holds various positions in academia and beyond.
Read More
INFO
Number of persons sought

Three to five persons per call.

Funding period

Either 1, 2, or 3 terms:

Fall term: 18 September – 15 December 2023
Winter term: 15 January – 29 March 2024
Spring term: 2 May – 28 June 2024
Please indicate how many terms you wish to come.

Profile

Tasks

Actively participating in the collaborative fellow work
Implementing the proposed project

Location

Fellows are required to be present at THE NEW INSTITUTE in Hamburg at least four days a week during the respective term.

Stipend

Individually negotiated, following the principle "no loss, no gain" (as a rule tax-exempt in Germany).

Housing

Fully furnished and equipped apartments will be provided on the premises of TNI at the Warburg Ensemble. 80% subsidy for rent and utilities on top of stipend. Larger apartments for fellows with family members staying for longer than 3 months will be provided.

Meals

Breakfasts and lunches will be provided on weekdays during the terms, dinners on Wednesdays. 400 Euro contributions will automatically be deducted from stipend. Subject to change.

Application materials

Letter of motivation (3 pages max)
CV, (including current address, nationality, gender ; statement of career level)
proposal for a project in accordance with the call (3-5 pages max.)

Application procedure