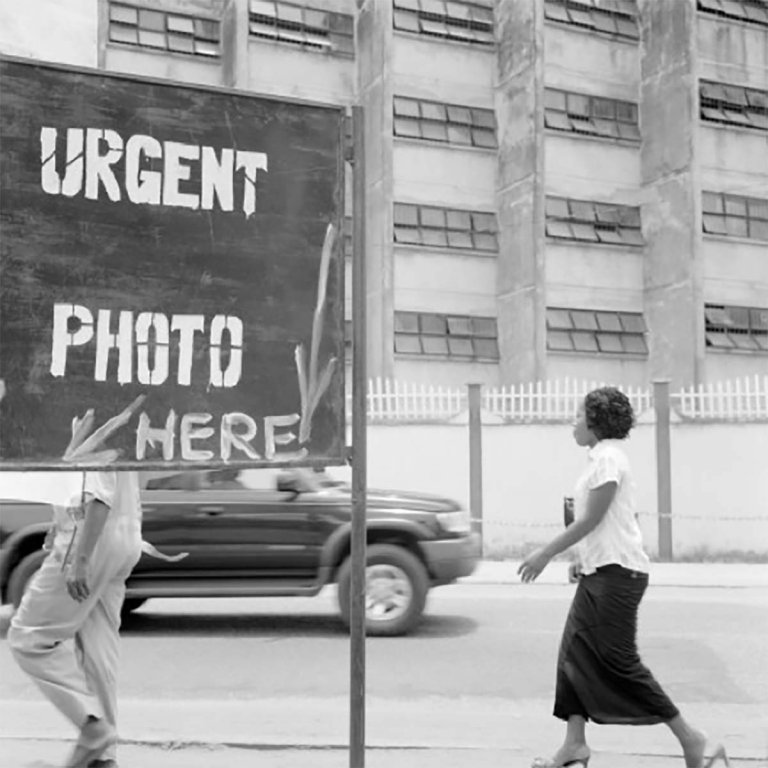 On Curating Through Inquiries, Not Assumptions
BY MARÍA INÉS PLAZA LAZO
THE NEW INSTITUTE presents to you a visually curated website. We treat this space like an art exhibition, opening it up to a multiplicity of voices, perspectives, knowledge systems and discourses. The curatorial selection strives for a visual, sensorial and yet analytical method of inquiry, bringing research into dialogue with the arts.
---
An image is an event in and of itself; a moment of reflection, of recognition, of memory. The images assembled here turn this website into a platform for artworks. They actively demand planetary rights for a global society, explore what defines the humanities today, call out for transgression, show what equality can look like, while embodying new forms of coexistence. These artworks might surprise you, as they do more than illustrate an idea or a set of values: artworks foresee possible worlds ahead of us.
The collection of images presented here is based on a selection by Bonaventure Soh Bejeng Ndikung – curator and appointed director of the innovative exhibition space Haus der Kulturen der Welt (HKW) in Berlin – and was originally done for our Paper Edition, connecting the artworks with the concept of hope. As Ndikung puts it, hope is "a combination of four things: fate, faith, love and an incredible desire to survive", advancing the process of rehumanization.
"These artworks might surprise you, as they do more than illustrate an idea or a set of values: artworks foresee possible worlds ahead of us."
The artists – Akinbode Akinbiyi, Boris Anje (Anjel), Kiri Dalena, Raisa Galofre, Otobong Nkanga, Lin May Saeed and Sim Chi Yin – all share an activist ambition, connecting to the mission of THE NEW INSTITUTE: to collectively work towards a more just future and address the current social and ecological urgencies.
---
Akinbode Akinbiyi presents what he calls "instant images", photographs of scenes on streets and passageways, thereby slowly assembling the daily habits of humans, lived rhythms and social textures of places. Boris Anje (Anjel) shows Black bodies anew, questioning social and material conventions and liberating them from a history of slavery.
Kiri Dalena puts devastating catastrophes in the center of the viewer's attention; a poetic awakening through film transcends climate concerns and social struggles.
Raisa Galofre swings her camera along the rituals of the Daughters of the Muntu, makes a series around them and the Pluriverse, bringing ancestral energies into our eyes today, while Sim Chi Yin and Lin May Saeed open up the horizons from ports of the world, asking themselves questions for which everyone would like to have an answer: What holds us together, in this world? Is there an interspecies storytelling for planetary rights? Which are the stories we need to hear, in times of global depletion?
To assume that research is enough for change would be to ignore the everyday struggle people go through in this world. We choose artworks to have a glimpse of what affects global society as such. By recurrently gathering curated groups of artworks, and putting them in dialogue with the fellowship programs at THE NEW INSTITUTE, we showcase the multiple repercussions of people's pursuit for social and environmental justice and through it, wellbeing.
In the ongoing series "Sea Never Dry," Akinbode Akinbiyi documents sacred ceremonies, communal gatherings and environmental degradation in the coastal zones of Europe and West Africa. The photographs featured in this edition are situated at Bar Beach on the shoreline of Lagos. Meditative and festive at once, his images capture intimate, seemingly timeless moments where the sacred and the profane are no longer separate.
---
Social injustice and inequality are at the heart of Kiri Dalena's work as a visual artist, filmmaker and activist. Dalena is actively involved in the struggle for human rights amidst state persecution in the Philippines. When in early 2012 a hurricane aggressively hit her mother's hometown in Iligan, Philippines, it caused an immense flooding. Clean cut logs and uprooted trees were swept down from the mountains, rivers destroyed entire communities, humans and animals were washed to the sea. This devastating catastrophe led to a significant turn in Dalena's work, inspiring her to reflect deeply on how to find a more compassionate form of participating in and simultaneously documenting people's stories through filmmaking. In the video work "Tungkung Langit", Dalena follows the life of two children after they have tragically lost their family in the hurricane. In the process of creating this work, Dalena began to experience the possibilities and very limits of filmmaking.
---
The photographs of Raisa Galofre embrace the clash, mixture and encounter of the opposites: real and fantastic, rational and mythical elements, which she translates into staged photographs and photographic sculptures. In this re-imagined multi layered photographic interpretation of the integrated family that Olivella presents in his novel, the human is and stays in correlation and communication with all other beings in a continuous an vital exchange that supports their existence. "Daugthers of Ubuntu" are part of a larger work titled Cundé Cundé, 2015 – 2021.
---
Sim Chi Yin's photographic work lays bare the monumental challenges our planet faces, and simultaneously provides personal accounts of human existence by uniting intimate storytelling with documentary photography. Her research-based practice encompasses moving image, archival interventions and text-based performances. The ongoing project "Shifting Sands", parts of which are presented in the second paper edition of The New Institute, grew out of an interest in the history and society of her home country Singapore, which is the world's largest importer of sand per capita. Sand is one of the world's most used resources, and its global depletion has serious environmental and social impacts.
---
Against the colorful and radiant backdrop of his paintings, Anjel (born Boris Anje) is celebrated for his depictions of contemporary African dandies. His subjects' outfits, interspersed with famous brand names and internet symbols, reflect both consumerist culture and African symbolism. As Anjel himself describes it: "I want to give value to the Black body. I'm trying to give some kind of attention, some kind of attraction, to the person of color." During his studies at the Foumban Institute of Fine Arts in Cameroon, Anjel encountered "sapeur culture," a subculture characterised by the wearing of colorful clothing as a means of protest. The "sapeurs" supposedly appeared for the first time in the 1920s, to make fun of the stiff, woolen suits of white colonial masters in the then Belgian Congo, and up till today their bold and subversive clothing dominates the streets of Brazzaville and Kinshasa, Congo. Sapeur culture has become an important part of African heritage as women have increasingly become part of the movement, too.
---