Defend Freedom; Promote Participation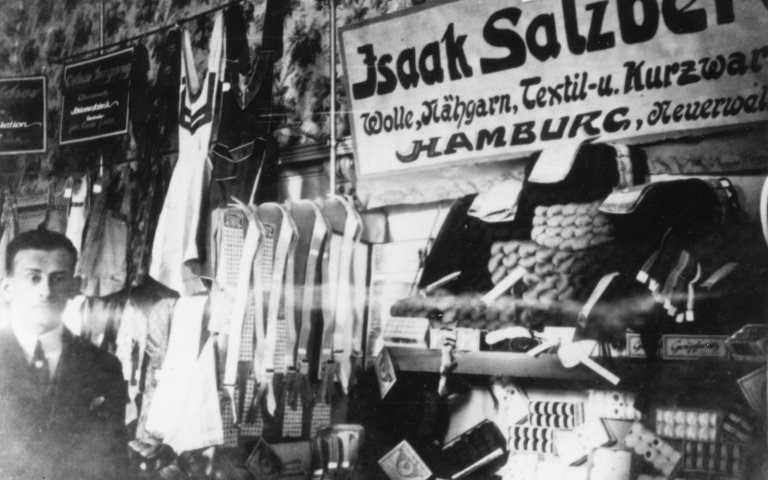 interview
Defend Freedom; Promote Participation
Michael Hoch on Living Democracy at the University
Michael Hoch is Rector of the University of Bonn and took part in our workshop Promoting Democracy Through Universities. We asked how he sees his work in light of democratization and democracies being under threat.


How do you view the current involvement of the University of Bonn in promoting democracy? And what kind of opportunities do you see for staff and students to get more involved in civic education: e.g., participatory experiments at various levels of policymaking?
In the face of various political developments, worldwide and in Germany, which pose a threat to democracy and its institutions, it must be clear that democracy cannot be taken for granted but lives from participation. This principle also applies to the university and its members.
At the University of Bonn, as in all public universities in Germany, there are numerous opportunities for students, academics, and technical and administrative employees to participate in important decisions that directly influence operations at the university, including, for example, the election of the university leadership (rector, vice rectors, and provost). The various forms of participation and representation have proven their worth and are therefore appreciated by every status group. They are not only a strength of the system. Our conviction is that "living democracy" and participation by all is a strength of our university in global competition.
Unfortunately, the turnout for some elections is not high (e.g., usually only just over 10% for the student parliament). The challenge is to increase the number of those participating in these democratic processes. And, to motivate people to volunteer for the various university committees.
To further promote democracy, many programs and workshops are already offered in areas of sustainability, equality, and inclusion. In particular, the number of service-learning programs that combine subject-specific learning with civic and social engagement in the city of Bonn has been increased since 2021. We encourage our students to use their knowledge and skills from their specific subjects to develop a social or political project to put democratic values into practice. In the future, we want to expand such programs to give democratic engagement and personal development a much larger and, above all, more practical role in the education of our students.


Is there an increasing need for German universities to defend academic freedom in light of emerging tendencies to restrict the scope and scale of teaching and research?
Yes, there are examples of this. But in our society or at other German universities, I do not see that freedom of expression or academic freedom is seriously in danger. However, our universities operate in an international environment where scientific freedom, and the freedom to conduct research, becomes more and more restricted, not only in countries like China and Russia, but also in countries within the European Union. We do not want to restrict all our cooperation to the small number of fully functioning liberal democracies. However, we will have to clarify and adapt our principles for international cooperation in order to defend academic freedom more than ever. To put it briefly: If our principles of academic freedom are not acceptable to any partner institution, exchange can no longer take place.


To what extent are you and the University of Bonn engaged in supporting scholars from other countries who have lost their jobs due to the rigid policies of authoritarian governments (such as in Belarus, Hungary, and Turkey)?
We are convinced that freedom and the inseparability of research and teaching are basic prerequisites of university life, as is the autonomy of the university as an institution from ideological influence. Therefore, the University of Bonn signed the Magna Charta Universitatum and is a founding member of the German section of the worldwide Scholars at Risk network. We actively support researchers at risk who can no longer work in their home countries due to persecution or violence. For many years, we have also been successfully involved in the Alexander von Humboldt Foundation's Philipp Schwartz Initiative. In addition, we react immediately to global developments. In June 2022, together with the University of Cologne we founded the Cologne/Bonn Academy in Exile (CBA). Its goal is to support researchers who had to flee the Russian war of aggression against Ukraine. In addition to scholars from Ukraine, this can also include researchers from Russia and Belarus who are being persecuted for their opposition to the war.