Undismayed by the Restriction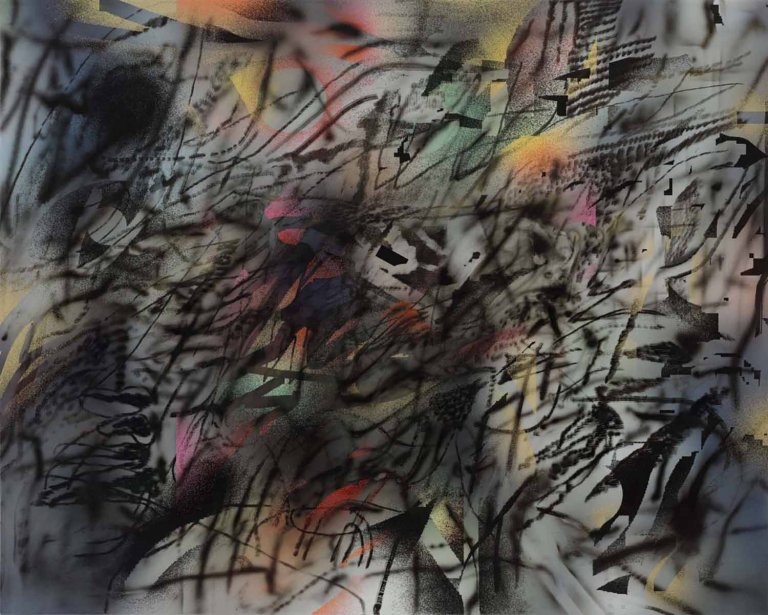 interview
Undismayed by the Restriction
Eva Geulen on Striving for Democracy at the Leibniz-Zentrum für Literatur- und Kulturforschung
Eva Geulen is director of the Leibniz-Zentrum für Literatur- und Kulturforschung (Leibniz Centre for Literary and Cultural Research; ZfL), a humanities institute for literary studies. She participated and presented in our workshop Promoting Democracy Through Universities. We asked her how she sees her work at ZfL in light of democratization and democracies being under threat.


How do you view the current involvement of your institute in promoting democracy?
We are a small publicly funded research institute with very limited financial resources. Since becoming a member of the Leibniz Association in 2017, we have had access to a larger database of contacts that makes larger initiatives possible. (We were involved in establishing guidelines for Open Science for all Leibniz institutes.) We also take advantage of being able to cooperate with other institutes within various contexts. However, our main focus and task is research on literature and culture. Yet, we do go to great lengths to make that research available to larger audiences through various channels such as public lectures, panel discussions on diverse subjects, and our ZfL blog. Virtually all researchers at all career levels are active in the public sphere. While our contribution to promoting democracy consists primarily in the research projects we support, and then carrying their findings into wider arenas, we also promote democracy internally on an institutional level by: 
establishing transparent governance structures, encouraging and allowing for personal responsibility of individual researchers, and ensuring their active participation in transparent decision making processes;
establishing guidelines for diversity, equity for women, and producing a work environment that considers family (in the widest sense)—this process is ongoing; our efforts are reviewed every three years by a government agency that issues the berufundfamilie certificate;
having all status groups (including staff and student aides) elect representatives.

On a thematic level, we promote democracy by: 
emphasizing and privileging research projects that provide (historical, cultural, and political) knowledge about contemporary challenges: e.g., an ERC project on the history of humanitarian intervention (shipwreck and life-saving); a dictionary of fundamental terms (Grundbegriffe) of the 20th century; history of the concept of diversity in the sciences and humanities; ideas and practices of neighborhood in a digital world; intellectual biographies of important political theorists such as Georg Lukács and Hildegard Brenner;
developing new participatory formats bringing together writers, scientists, and colleagues from the humanities;
cooperating with a variety of institutions inside and outside Berlin (such as the Museum für Kommunikation, Literaturhaus, and Brecht-Haus);
encouraging all researchers to teach at various levels and in various contexts (not limited to universities).

In our experience, one should not be deterred by limited means or concerns about one's limited range of impact. Among the chances of a small institute such as ZfL is the possibility to react much more quickly than larger institutions to particular challenges. That is true of pragmatic issues: After Russia started its war against Ukraine, we were able to take in two female scholars from Russia and cohost digital conferences organized by Memorial. But it is also true on a topical level: As demand for activist (in the parlance of the German government, "transformative") science increases, we decided to explore the relationship between activism and the humanities in a series of three conferences.
What kind of opportunities do you see for staff at your institute to become more engaged in civic education?
We are participating in the initiative Leibniz im Bundestag, a dialogue event that the Leibniz Association has been running since 2008 to bring together scientists and members of the German Bundestag for discussions on a wide range of topics. 
  
Currently, we are exploring the possibility to apply through the Leibniz Association for resources to conduct experiments on how (literary) writing is taught and practiced in the digital age. This would be our first project to involve a version of "crowd science."
Is there an increasing need for German universities and institutes to defend academic freedom in light of emerging tendencies to restrict the scope and scale of teaching and research?
This is an ongoing debate, not restricted to German institutions, and unfortunately, discussions do not exactly profit from the increasingly polarized environment. Our response is perhaps typical: We have made the issue itself a research question, reviewing different historical constellations of politicized science in order to compare it with our current situation. While all institutions of higher learning in Germany are public—that is to say, financed by the state, which has its own interests at heart—the current convergence of calls for activist (or transformative) science from "above" and "below" (by students and activist groups) is perhaps a new development. In that context, we have intensified our cooperations with museums whose experiences with "the public" are helpful while they are eager for our research. In the near future, we will intensify those cooperations and try to forge projects that bridge the gap between academia and the public.


To what extent are you and your institute engaged in supporting scholars from other countries who have lost their job due to the rigid policies of authoritarian governments (such as Belarus, Hungary, or Turkey)?
Since German is at this point still the working language of ZfL, that precludes us from taking on scholars who do not possess the necessary language skills, but through ZfL's longstanding relationship with Irina Scherbakowa, member of the now dissolved Russian human rights organization Memorial, we have organized several events to further the understanding of Russia and its history. Olga Rosenblum, a young Russian literary scholar who has worked with Memorial in Moscow, is now affiliated with ZfL to pursue her own research project, Soviet Dissidence and the Public during De- and Re-Stalinization, in Berlin and to continue her online lecture seminar Dissident Library. ZfL is scheduled to host a writer/publisher from Ukraine next year. Earlier, we had a project funded by the Volkswagen Foundation involving a Turkish researcher whose passport was confiscated and who could not leave Turkey. With the help of the foundation, we succeeded in having him work remotely until the project was completed. Whenever we are contacted by scholars from such countries, we review their situation very carefully and do what we can. And if we cannot help them directly, we guide them to institutions which might, such as the Wissenschaftskolleg zu Berlin or the Philipp Schwarz Initiative of the Humboldt-Stiftung.