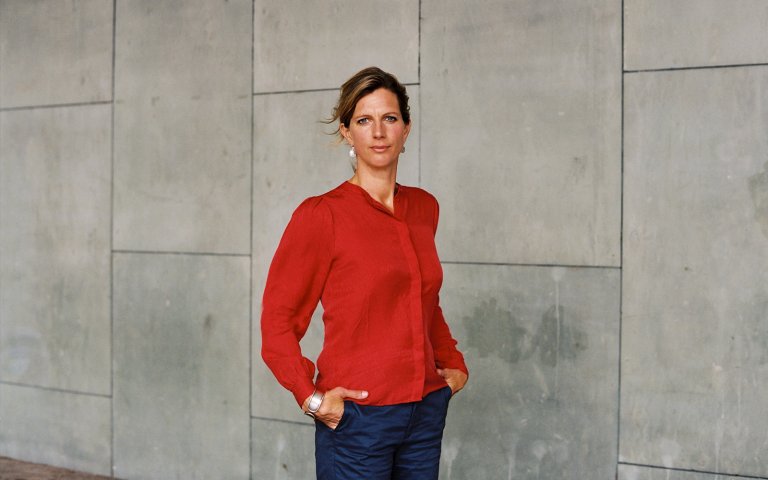 A Different World is Possible – Maja Göpel Joins THE NEW INSTITUTE as Director of Research
The political economist Maja Göpel will join THE NEW INSTITUTE as Director of Research. Beginning on November 1, Göpel will help guide the thematic focus and the fellowship program of the newly founded Hamburg-based institution, an Institute of Advanced Study and a platform for change in urgent times.
"I have spent all of my career switching between academic and practical learning. The transdisciplinary research into sustainability and well-being has offered me an opportunity to combine both", says Maja Göpel. "Places where academic excellence supports practice in a transdisciplinary endeavor are rare – to build a whole institute with this goal is a phantastic ambition."
Göpel published a best-selling book this February, "Unsere Welt neu denken", in which she describes why so few of the ideas and concepts of the last 250 years provide answers for the problems of the 21st century. She raises questions that will be central to THE NEW INSTITUTE: How can we find a way of life that supports the well-being of the planet and humanity? What is the right answer to the question of growth? And maybe most importantly: How do we translate insight into action?
Göpel works at the intersection of economy, politics and society. From 2017 to 2020, she was Secretary General of the Wissenschaftlicher Beirat der Bundesregierung Globale Umweltveränderungen (WBGU), an advisory body for the German federal government in matter of global transformation and sustainability. She co-founded Scientists4Future and worked with Fridays for Future to advance an alternative climate policy.
Göpel's interdisciplinary perspective and extensive experience will guide her work at THE NEW INSTITUTE where she will contribute to the fellowship program "Practice of Economic Transformation". "We are very happy to have found a director of research who combines academic excellence, civic engagement and a strong media voice", says Wilhelm Krull, founding director of THE NEW INSTITUTE.