Delícia Antoinette-Kamins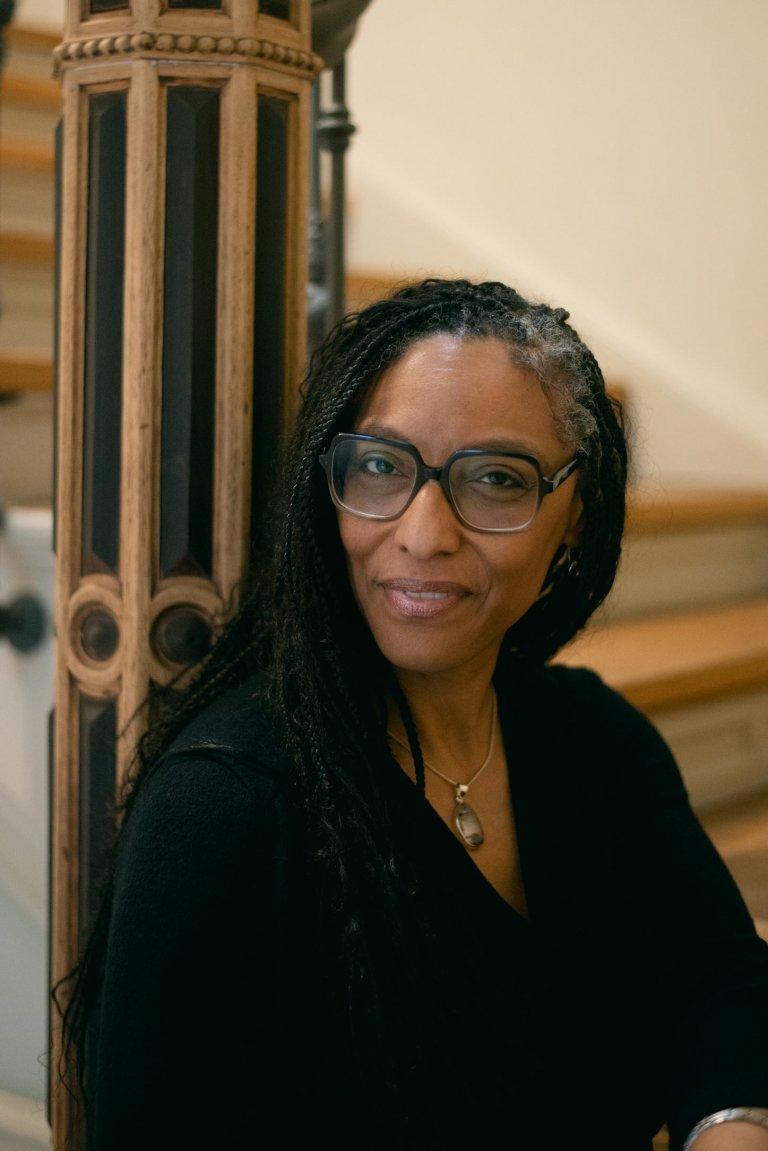 Photo by Maximilian Glas
TEAM

/
Delícia
Antoinette-Kamins
---
Program Coordinator / Manager | Research Associate
Bio
Delícia is a Philosophy doctoral candidate at Stony Brook University and is completing her dissertation in Germany. Her research focuses on the overlap between the ongoing evolvement of human reasoning (according to Hegel's system) and our abilities and methods of working through contradictions in modern science. During her tenure as a Ph.D. student, Delícia co-founded the international Society for Phenomenological and the Philosophy of Science and co-organized and co-hosted the annual Phenomenological Approaches to Physics Conference. She is also a member and regular presenter at the bi-annual Gathering for Gardner conference.
Prior to re-entering school for her Ph.D., Delícia was at various times an instructional designer and corporate communications architect for several Fortune 500 companies, as well as local, State and Federal branches of the U.S. government. In addition to holding two Master's Degrees: one in Philosophy and the other in Broadcast and Electronic Communications, Delícia is a former Fulbright scholar (Germany, 2021-2022) and served as a U.S. Peace Corps Volunteer and UNICEF liaison from 1993 to 1995 in the Cape Verde Islands.
Delícia joined THE NEW INSTITUTE to help develop and support research and projects that enhance human development and the human condition. She previously served as program manager for The Human Condition in the 21st Century and is currently the program coordinator for Black Feminism and the Polycrisis.
QUESTIONS
What gives you hope?

Two things give me hope:

Human adaptability - we are the most adaptable species on the planet. This adaptability, enhanced by our abilities to reason, to choose to self-sacrifice or delay gratification for greater accomplishments, and to be determinately moral, we are amazingly capable of creating or correcting anything we intend.
Spontaneous mass effort - for example, when strangers come together - without directive or mandate - to save people in danger (e.g., car crash victims; the soccer team trapped in the flooded caves in Thailand; or the neighbors who banded together to purchase the home of a woman who was days away from being evicted for) or to support an idea or project (e.g., Habitat for Humanity).

How does change happen?
By choice. We choose to change. Then, we recommit every day (or, as often as needed) to that choice. On this, we then make decisions that align with and lead to that choice. This can only be accomplished when we believe that change is worth it and when we realize that the ability to purposively change (or, adapt) is the core of what it means to be human.

What is the best advice you ever got?
When facing a hard choice, choose that you which cannot live without, and which affirms who you are.