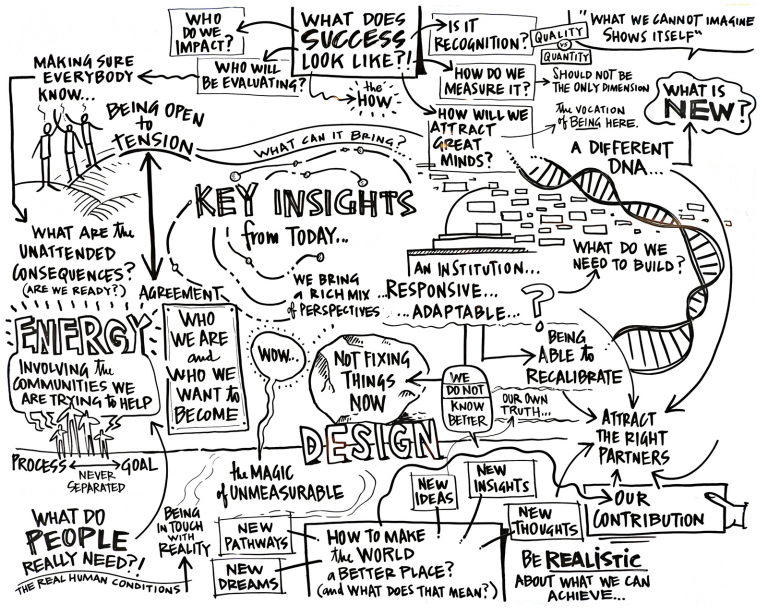 Changing Mindsets – Changing Behaviour
What role do behavioural changes play in socio-economic transformations, and how can we ensure that they are socio-ecologically just and inclusive?
Public discourses on ecological and socio-economic transformations often emphasise the need for simultaneous deep-seated changes at the micro- and macro-levels to tackle the systemic crises of the status quo, such as climate change, biodiversity loss, public health emergencies, and increasing polarisation along societal faultlines. In this context, disrupting cognitive patterns or institutional path-dependencies that justify the continuation of unsustainable behaviour based on previously taken decisions or preferences has proven particularly problematic; not least because attempting to radically criticise and reconfigure the status quo also raises questions of why certain socio-ecologically exploitative habits persist and how things ought to be instead.
We aim to forge novel interdisciplinary and trans-sectoral alliances that explore the potentials and challenges of future-oriented behavioural changes as key components of just ecological and socio-economic transformations. In order to understand the pitfalls and opportunities of breaking with unsustainable habitual patterns that obstruct the creation of future-oriented imaginaries, the Changing Mindsets – Changing Behaviour programme draws together research from neuroscience, psychology, cognitive sciences, data science, sociology, philosophy, anthropology, political science and economics, among others. The comprehensive conceptualization of the human experience within the research process – or in other words, the positionality of the human as both subject and object of enquiry – forms a central objective of the programme. Recognising the deep interconnectedness between private and public, perception and morality, biology and phenomenology, human and nature, the programme aims to provide a platform for the exploration of the conditions of creative and adaptable behavioural change that can accommodate the different understandings of future-proof sustainability and various transformative processes that are needed to ultimately reach the respective objectives. The following questions will be addressed:
The Role of Individual Habits and Behaviour in Socio-Ecological Transformations: How do habits work? How and where are individual habits created and transformed? What role do societal structures play in breaking habits and forming new behavioural patterns? What implications does a focus on individual behaviour have for the promotion of broader systemic change?
The Individual as a Collective Being: What role do different cultural and social institutions or organisations play in conceptualising behavioural change? Which sub-systems need to be tackled at what level in order to support individual and institutional behavioural change? How can we make behavioural transformations towards future-proof sustainability more socio-ecologically inclusive and diverse?
Creating Collective and Actionable Behavioural Change: What role does communication (e.g. through the media) play in developing collective understandings of transformative behavioural change? How are such future imaginaries of behavioural socio-economic transformations constructed, diffused, and promoted?
Where do we currently stand and how to become involved
We plan to announce opportunities for fellowships at the beginning of 2022. The first cohort of fellows is expected to take up their work by October 2022. If you are interested, please refer to our section How to join for further information. If you wish to be informed about outcomes and new developments, we suggest that you subscribe to the THE NEW INSTITUTE newsletter.
Contact at THE NEW INSTITUTE:
Dr. Barbara Sheldon, E-Mail: barbara.sheldon@thenew.institute