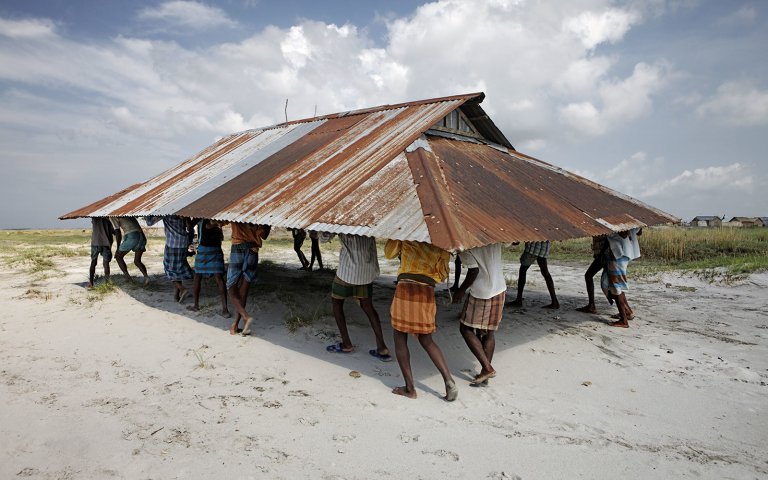 FOUNDATIONS OF VALUE AND VALUES
What is a Sustainable Value-System for the 21st Century?
Traditionally, the concept of 'value' has been particularly dominant in economics, ethics, and philosophy, but it is also relevant in other social science disciplines and the humanities. It has long and often been the focus of contention in various disciplines and schools of thought. THE NEW INSTITUTE aims to stimulate dialogue and debate between them. Motivated by a recognition that there are different (and differing) versions of how society and the economy function which in turn lead to competing visions for the future, THE NEW INSTITUTE encourages a thorough thinking through of these various approaches to their logical conclusions. By allowing time and space for intensive conversation and reflection, not only amongst different disciplines, but also between different schools of thought, THE NEW INSTITUTE and its partners hope to break up and move beyond disciplinary enclaves. We approach these questions by looking at values as taking a central role in shaping behaviour and driving change. The following questions will be addressed:
What does it mean to initiate a sustainable transformation of society driven by values? Before approaching such a question, however, it is important to refresh and enhance our understanding of "value" and "values" per se:
How do new values emerge; and where does value come from in current society? Are there any universal values grounded in the human life-form or are values more or less path-dependent?
What are features of our economic and political systems that allow people to develop and articulate their values and to strive for a life in line with them?
What does it mean to initiate a sustainable transformation of society driven by values? How can we ensure that values are desirable from societies' perspectives and, once realised, also lead to a sustainable behavioural change at the individual and societal level?
Where do we currently stand and how to become involved
Together with the Programme Lead for The Foundations of Value and Values, Markus Gabriel, a group of fellows took up their fellowships in Hamburg in October 2021. Discussions focus on the interfaces of ethical and economic values. We are also beginning to look for fellows to join us in the academic years of 2022/23 and 2023/24. If you are interested, please refer to our section How to join for further information. If you wish to be informed about outcomes and new developments, we suggest that you subscribe to the THE NEW INSTITUTE newsletter.
Contact at THE NEW INSTITUTE:
Dr. Anna Luisa Lippold, Programme Manager
E-Mail: anna.lippold@thenew.institute