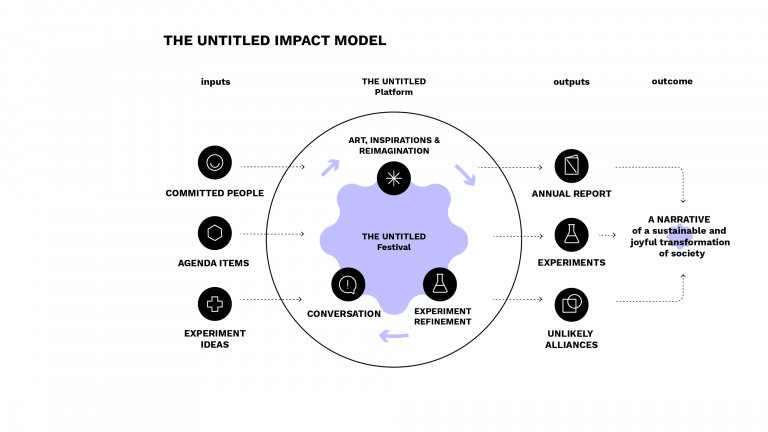 An Unfolding World – Luisa Neubauer and Geoff Mulgan Discuss the Potential of the Urban Transformation at "Untitled"
What will this coming decade be – the ten years, some say, that are essential if we want to change the course of things, tackle climate change before more tipping points are reached. This is one of the goals of the ten-year-project "Untitled", initiated by Demos Helsinki, a think tank that we cooperate with. Or in their words: "Untitled is about unfolding the new world, an experiment in creating an alternative narrative of the metamorphosis we are in."
Geoff Mulgan, one of our Senior Advisors, is part of the team that conceived "Untitled", and together with him and Luisa Neubauer, the most prominent voice of the German part of Fridays for Future, Nina Rismal and Georg Diez of THE NEW INSTITUTE held a workshop, online, of course, addressing the question: How can we create an alliance of green digital cities? It was the start of a longer conversation, in connection to the program "The New Hanse".
Some of the key insights of this wide-ranging workshops were: We need stories to make change in an urban environment inclusive – otherwise we will face resistance by those that feel left behind or excluded from this story. We need to talk to business as investment is central to change – a private-public partnership that really acknowledges the fundamental democratic questions. We need to follow three streams for the green transition, the political, the ecological, the digital; only taken together will this transformation work.
Charles Armstrong of The Trampery, a London-based club concept focused on social entrepreneurship, emphasized the work they do with the fashion industry to create more sustainable business models. Geoff Mulgan – whose – pointed out that existing networks of cities like the C40 group don't follow a coherent policy direction. And Luisa Neubauer appealed to a level of imagination that is missing from the discourse about a green transition of the city.
"Untitled" will continue. The start was made, 400 participants from 30 countries in 11 time zones, art, conversation, experimentation, a festival of change. The work will continue throughout the year. We will move forward with "The New Hanse". And meet again, 2021 in Helsinki, hopefully post-Covid and in person.