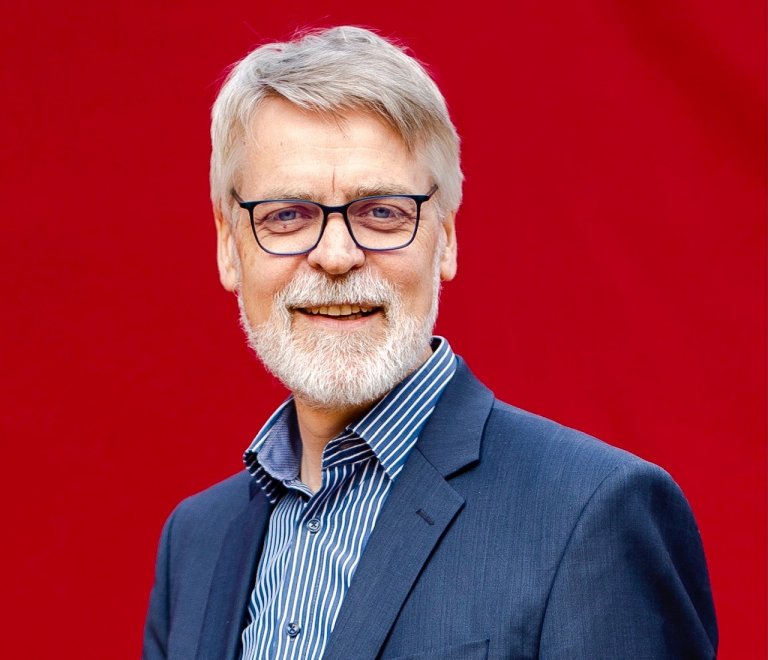 Photo: Hannah Aders
FELLOWS

/
---
Institute for Media and Communication Studies, University of Mannheim
BIO
Hartmut holds a chair for Media and Communication Studies at the University of Mannheim. He has conducted research and taught classes as a visiting scholar at New York University, the Universidade Federal de Minas Gerais in Belo Horizonte, Brazil, and the University of Zürich. Hartmut gained his doctorate in Journalism and Mass Communication at the University of Hamburg. He is the Co-Chair of the German Communication Association. His work revolves around the democratic qualities of online and offline public debate.
At THE NEW INSTITUTE, Hartmut is involved in the program Depolarizing Public Debates.
QUESTIONS
What gives you hope?
The power of authentic, vibrant conversations between people of different backgrounds. They can change minds and forge bonds.

How does change happen?
Societal change is a political project that requires power and resources. However, it derives its legitimacy not from abstract ideals, but from concrete visions of an alternative future that are endorsed or at least accepted by many.

List three important values in your life.
Solidarity, curiosity, inner balance.
PUBLICATIONS
"Is Constructive Engagement Online a Lost Cause? Toxic Outrage in Online User Comments Across Democratic Political Systems and Discussion Arenas", (with Julia Jakob, Timo Dobbrick et al.), in: Communication Research, 2023
---
"Differential Racism in the News: Using Semi-Supervised Machine Learning to Distinguish Explicit and Implicit Stigmatization of Ethnic and Religious Groups in Journalistic Discourse", (with Philipp Müller, Chung-Hong Chan et al.), in: Political Communication, 2023
---
"Multiperspectival Normative Assessment: The Case of Mediated Reactions to Terrorism", (with Scott L. Althaus, Chung-Hong Chan et al.), in: Communication Theory, 2022
---
Habermas and the Media, Cambridge 2018
---
"Bridging Segregation Via Media Exposure? Ingroup Identification, Outgroup Distance, and Low Direct Contact Reduce Outgroup Appearance in Media Repertoires" (with David Schieferdecker), in: Journal of Communication, 2017