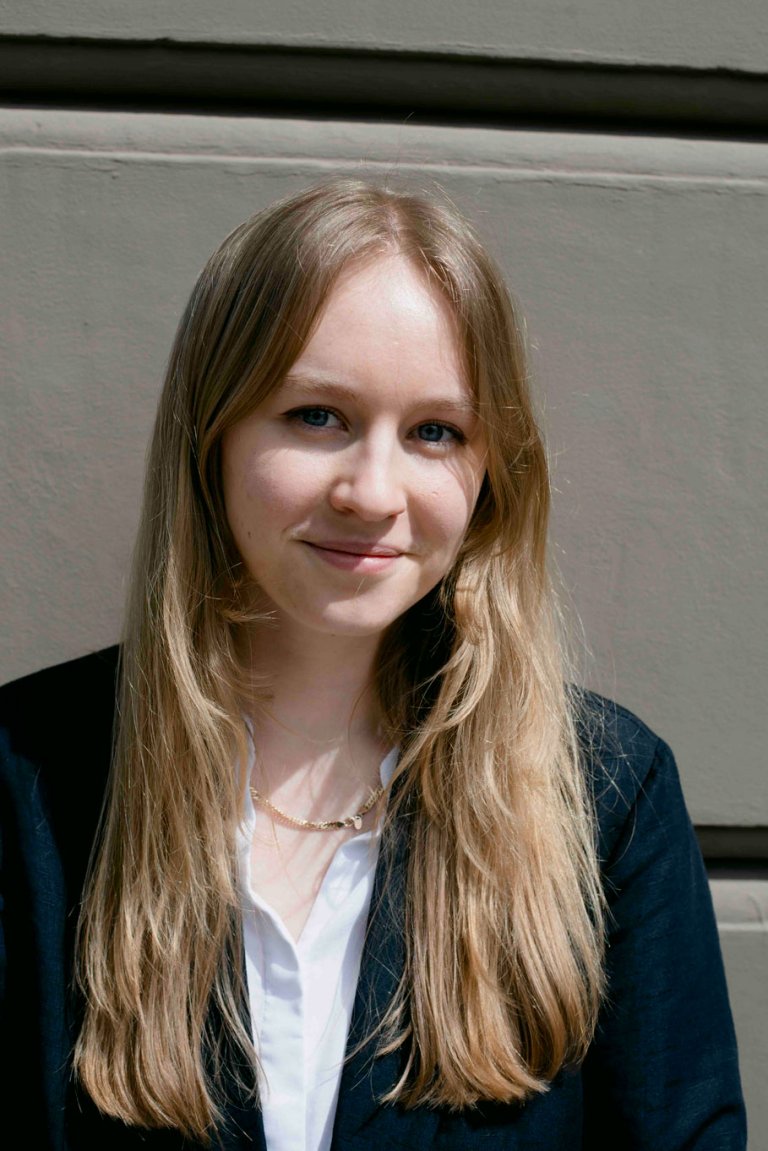 Photo by Maximilian Glas
ALUMNI

/
---
Department for Computational Social Science, GESIS - Leibniz Institute for the Social Sciences
BIO
Helena is a doctoral candidate at GESIS - Leibniz Institute for Social Sciences in Cologne. She works on the project POLTRACK, which is a cooperation between GESIS, Hans-Bredow-Institute in Hamburg, the University of Bremen and Aalto University in Espoo, Finland. Before that, Helena worked at the Institute for Advanced Study and completed a research master In Quantitative Methodologies at the University of Amsterdam. For her master's thesis ''Corporate Outside Lobbying in the EU'', she received the Institute of Advanced Studies Excellence Student Thesis Award 2022.
At THE NEW INSTITUTE Helena was involved in the program Depolarizing Public Debates.
QUESTIONS
What gives you hope?

Random acts of kindness, and brave people.

How does change happen?
"we can't simply leave this crucial task to the people who currently have
the power to change things, no matter how lofty their public statements
about ensuring the future of humanity." – Wendy Liu

Why do you believe in truth?

It's the least wrong option we have.