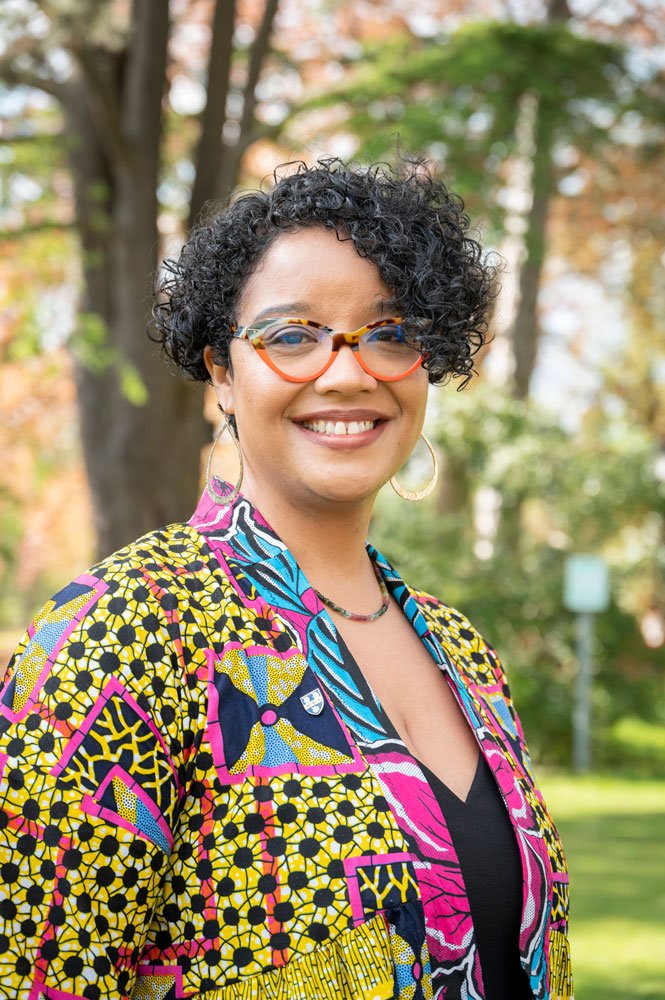 FELLOWS

/
---
Founding Director and Owner, La Belle Vie Academy
BIO
Kathryn is a former Associate Professor of Philosophy and affiliate faculty member in African American Studies as well as Women's Gender, and Sexuality Studies at The Pennsylvania State University. Her primary research and teaching interests lie in Africana/African American Philosophy, Black Feminist Philosophy, Continental philosophy (especially Existentialism), and Critical Philosophy of Race. She has also taught in African American Studies/African Diaspora Studies and Women's Studies. Kathryn has published articles on race, assimilation, feminism, intersectionality, and sex and sexuality as well as contemporary hip-hop. Kathryn is the founding director of Collegium of Black Women Philosophers (CBWP), the former director (2010-2016) of Cultivating Underrepresented Students in Philosophy (CUSP), and a founding co-editor (2013-2016) of the journal Critical Philosophy of Race (CPR). She is also founder and owner of La Belle Vie Coaching, offering initiatives for (1) high achievers, (2) the happily unmarried, and (3) erotic empowerment.
At THE NEW INSTITUTE, Kathryn is involved in the program Black Feminism and the Polycrisis. She will be joining us in January 2024.
QUESTIONS
What gives you hope?
I get hope from knowing that we are all being-toward-freedom and the fact that no system of oppression is permanent – all systems of oppression have the seeds of their destruction and demise built within them.

How does change happen?
The only constant that we have is change. Octavia Butler said all that you touch you change and all that you change changes you. Heraclitus said no man (and I would add no woman and no non-binary person) steps in the same river twice, for it is not the same river and he is not the same man (she is not the same woman, they are not the same non-binary person).

Describe yourself in 3 Words?
Beautiful, Brilliant, Inspiring.
PUBLICATIONS
Beauvoir and Belle: A Black Feminist Critique of The Second Sex, 2023
---
Symposia on Gender, Race, and Philosophy , Co-editor, since 2016
---
Interlocking, Intersecting, and Intermeshing: Critical Engagements with Black and Latina Feminist Paradigms of Identity and Oppression, in Critical Philosophy of Race, 2020
---
Convergences: Black Feminism and Continental Philosophy, 2010 (as Kathryn Gines)
---
Black Feminist Reflections on Charles Mills's 'Intersecting Contracts' in: Critical Philosophy of Race, Special Issue: Charles Mills, 2017 (as Kathryn Gines)