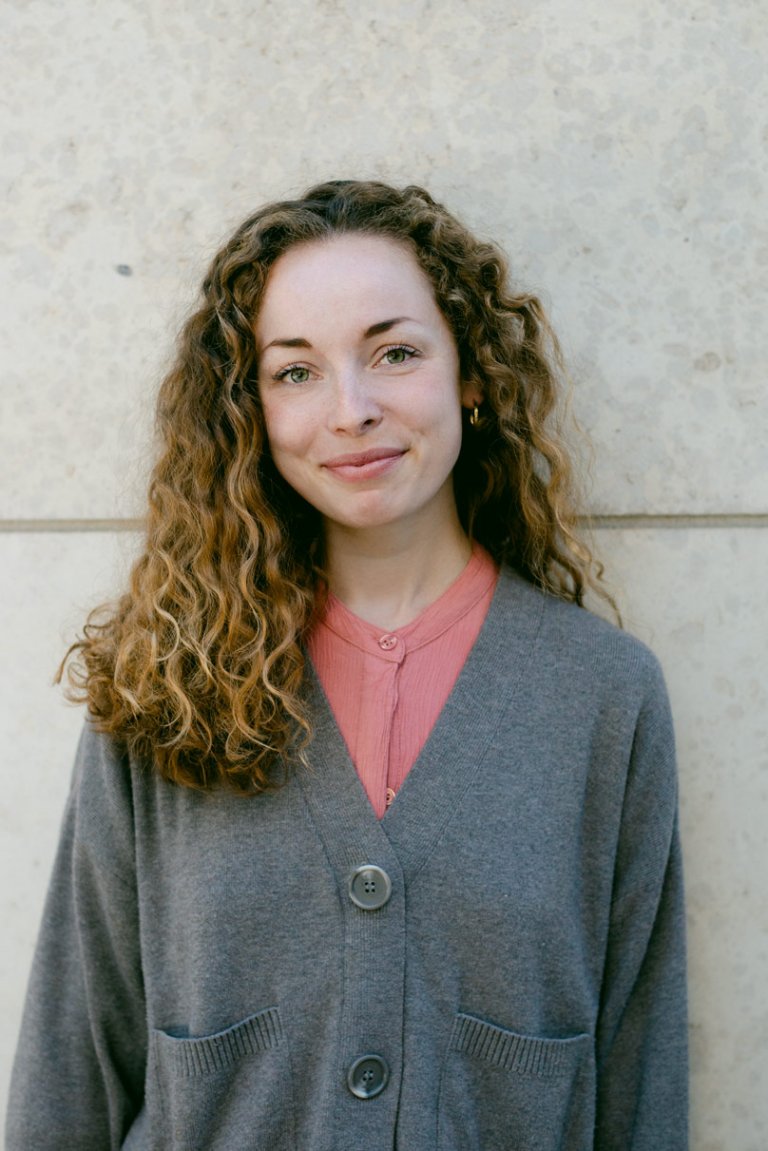 Photo by Maximilian Glas
BIO
Katja studied Law at the University of Potsdam, where she received a Bachelor of Laws and successfully completed the First State Examination. Her academic journey was enriched by her five-year occupation at the University's Equal Opportunities Office, where she contributed to fostering inclusivity and fairness within the institution. Katja then embarked on a research role as a Research Associate at the Professorship of Public Law and International Economic Law and supported the Law Clinic Transformation Law under the guidance of Professor Dr. Isabel Feichtner at the University of Würzburg. Her research focuses on the legal frameworks of Commons Public Partnerships, concerning Urban Commons. She considers building Common Wealth based on relations of solidarity and trust an essential aspect of democratic change.
At THE NEW INSTITUTE Katja is coordinator of the program Reclaiming Common Wealth.
QUESTIONS
What gives you hope?
When art connects people and forms inclusive places of togetherness.

How does change happen?
As Joy Denalane sings in "Change" it comes "step by step and day by day". And to be more precise, a change towards social-ecological justice is a result of daily democratic practice. It happens through people who choreograph long-term resistance while performing Commoning.

What inspires you?
Being in Berlin at Tempelhofer Feld, taking my inline skates off. A friend is seated next to me, we both feel the exhaustion from the kilometers we have left behind us in the last hour. For a moment, we are silently listening to the cheerful sound of a Friday evening. On the lawn around us families, friends and strangers connect within the freedom of summer laughters. It then seems hard to believe that historically this place has never been supposed to take a peaceful shape like this, being all about the people. And maybe tomorrow it's no open space of this kind anymore. But then there are Initiatives like Transformation Haus and Feld e.V., which might make this view an experience of everyday life.