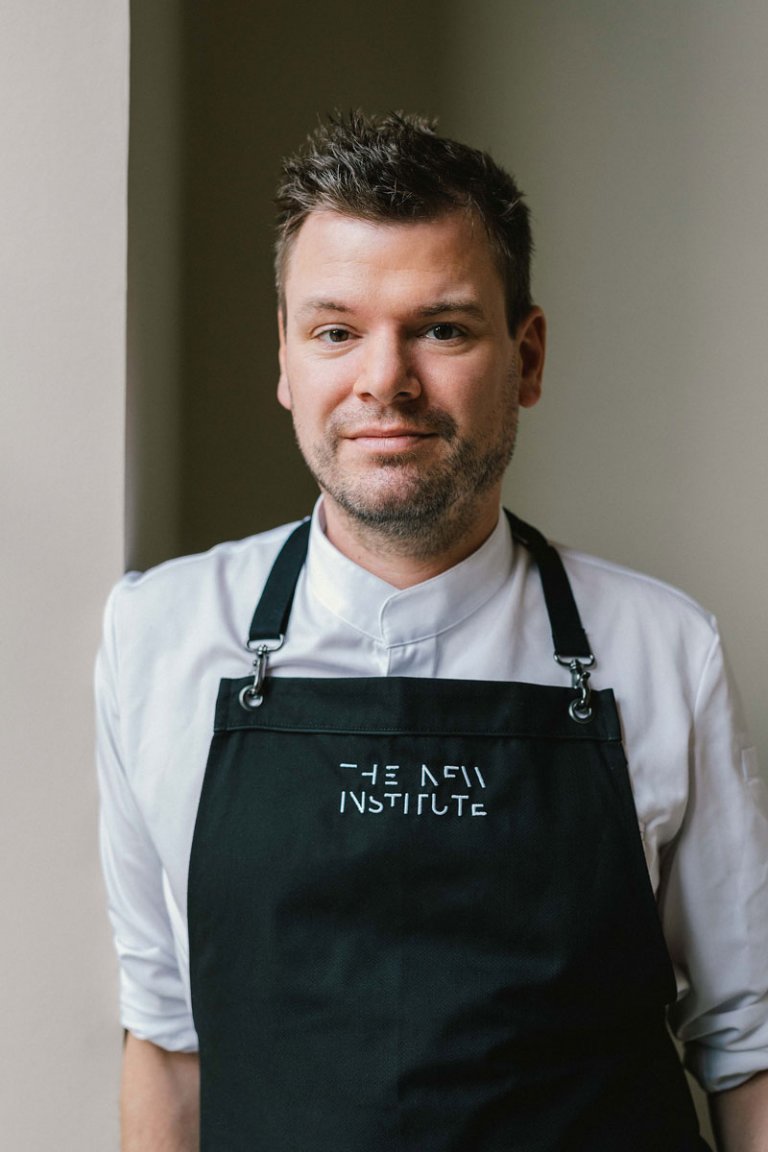 Photo by Yvonne Schmedemann
BIO
Michael started his career in a small family business. He went on to train all over the world to get to know all facets and areas of his profession. After working in many Michelin-starred restaurants in Hamburg, the Saarland, Bangkok, the Netherlands, and Portugal, he returned to his adopted home city of Hamburg. He has joined THE NEW INSTITUTE because he enjoys that so many cultures come together and he is excited to be a part of it.
QUESTIONS
What gives you hope?
Meeting creative people who want to make a difference in the world.

How does change happen?
Never give up hope, hold on to your dreams and fight for them.

Why have you joined TNI?
I like to see people gathered around a table and the best way to do that is with good food.