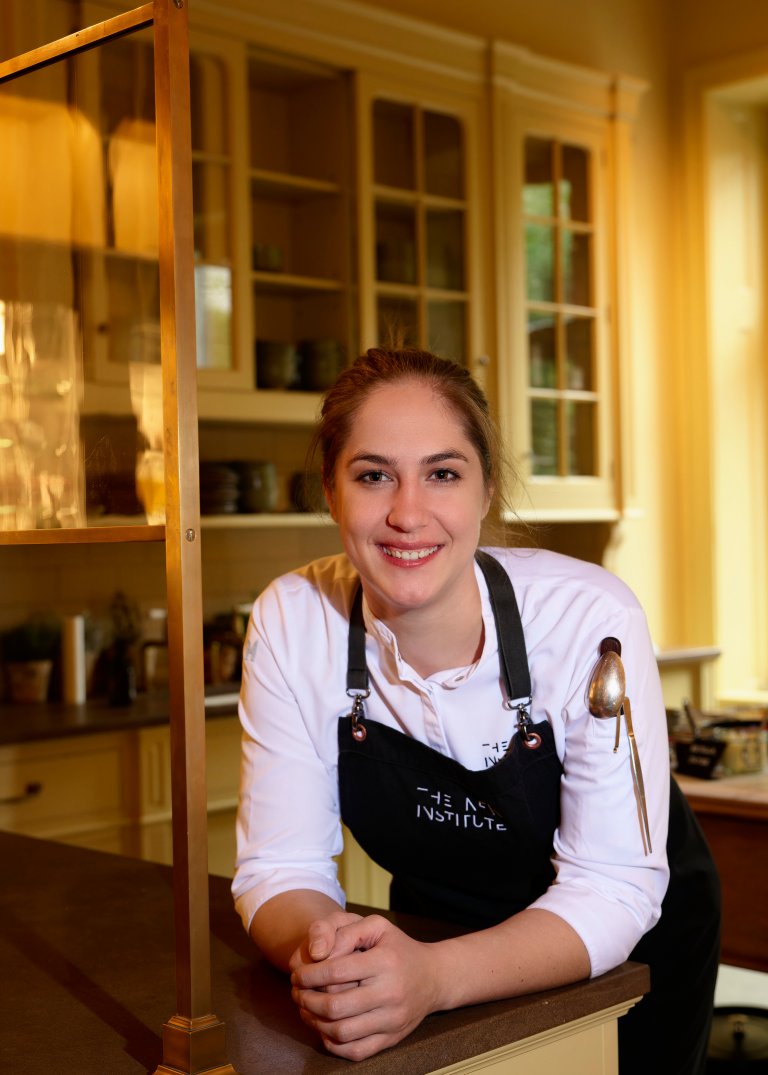 Photo by Sabine Vielmo
BIO
Following her training as a pastry chef, Rebecca successfully participated in several competitions. She secured the title of "German Championship of Pastry Chefs" in 2013 and achieved third place at the Junior World Championship in Taipei (Taiwan). For several years, she served as the junior sous chef at Hotel Vier Jahreszeiten, overseeing the patisserie. Rebecca gained international experience, including a stint at the two-star restaurant in Vila Joya. Back in Hamburg, she played a pivotal role in the co-development and establishment of the Chocolaterie at Mutterland.
At THE NEW INSTITUTE, Rebecca is involved in the kitchen as a pastry chef.
QUESTIONS
What gives you hope?
It gives me hope that you can start anew every day, and together, you can accomplish a lot.

How does change happen?
If you don't make any changes yourself, nothing will change. Change begins with each of us.

What is the best advice you ever got?
Alone, you go faster. Together, we go further.