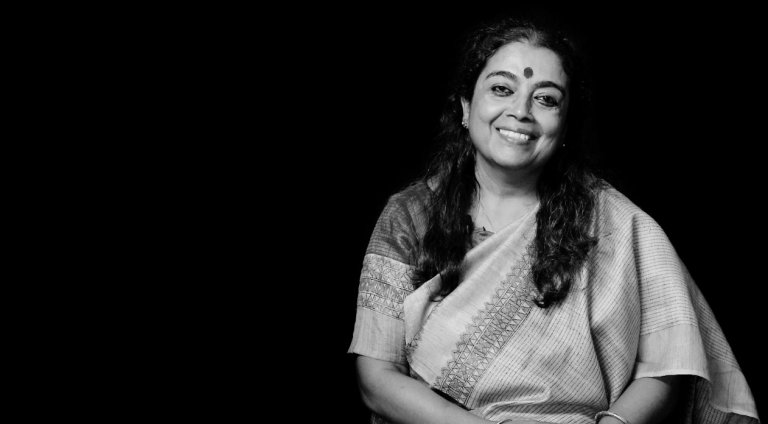 FELLOWS

/
---
Department of Political Science, University of Delhi
BIO
Madhulika ist Professorin am Department of Political Science der University of Delhi, wo sie 1996 mit der Arbeit Power, Culture, Medicine: Ayurvedic Pharmaceuticals in India promovierte. Als Forscherin hat Madhulika ein starkes Interesse an der Politik des Wissens und ihrer Rolle bei der Gestaltung des Entwicklungsdiskurses und der Praxis von Entwicklung, mit besonderem Schwerpunkt auf dem globalen Süden. Derzeit arbeitet sie an einem Manuskript mit dem Titel "Politics of Knowledge in Development: An Analytical Framework". Neben zahlreichen Veröffentlichungen in Peer Reviews unterzogenen Fachzeitschriften hat sie Bücher herausgegeben und arbeitet im Forschungsprojekt PHARMASUD: Innovating from the South: Production, invention, and appropriation of pharmaceutical knowledge in Brazil and India mit, das aus einer Zusammenarbeit zwischen französischen, brasilianischen und indischen Wissenschaftlern hervorging. Sie wurde in den Beirat der Nichtregierungsorganisation Dastkar Andhra und in den Überprüfungsausschuss der Nichtregierungsorganisation Seva Mandir berufen, ist lebenslanges Mitglied des Indian Institute of Public Administration und Ehrenmitglied des Developing Countries Research Centre. Zudem war sie Gastwissenschaftlerin am Max-Planck-Institut für Bildungsforschung in Berlin und am Wellcome Institute for the History of Medicine in London.
Am THE NEW INSTITUTE wirkt Madhulika im Programm The Future of Democracy mit.
FRAGEN
Was gibt dir Hoffnung?
Dass diese Welt ein Erbe der Liebe und des Respekts für alles in der Natur hat, und zwar schon viel länger, als die Notwendigkeit empfunden wird, sie zu erobern. Dass die Menschen dieses Erbe für ihre Zeitgenossen und eine bessere gemeinsame Zukunft wiederbeleben werden.

Wie gelingt Veränderung?
Wandel findet statt, wenn "normale" Menschen, d. h. diejenigen, die keine Macht- oder Autoritätspositionen innehaben, beschließen, auf etwas zu reagieren, von dem sie wissen, dass es verändert werden muss. Sie entwickeln Selbstvertrauen, fangen in ihrem unmittelbaren Umfeld an und bauen den Wandel Stein für Stein.

Was ist der beste Rat, den du je bekommen hast?
Um eine ausgeglichene, gute Beziehung zu anderen zu haben, sollte man daran arbeiten, eine gute Beziehung zu sich selbst zu haben und ein inneres Gleichgewicht aufzubauen. Das ist eine tiefgreifende und schwierige Übung, aber es lohnt sich, daran zu arbeiten.
PUBLIKATIONEN
"Politics of Knowledge in Development: An Analytical Framework", in: Studies in Indian Politics, 2021
---
"Contemporary Conversations between Ayurveda and Biomedicine", in: Asian Medicine, 2014
---
"Medical Knowledge, Policy, and People: Medicinal Plants and the Demand for Ayurvedic Medicines", in: Imrana Qadeer (Hrsg.), Social Development Report, 2014
---
Power, Knowledge, Medicine: Ayurvedic Pharmaceuticals at Home and in the World, 2009
---
"Power, Culture and Medicine: Ayurvedic Pharmaceuticals in the Modern Market", in: Contributions to Indian Sociology, 2002