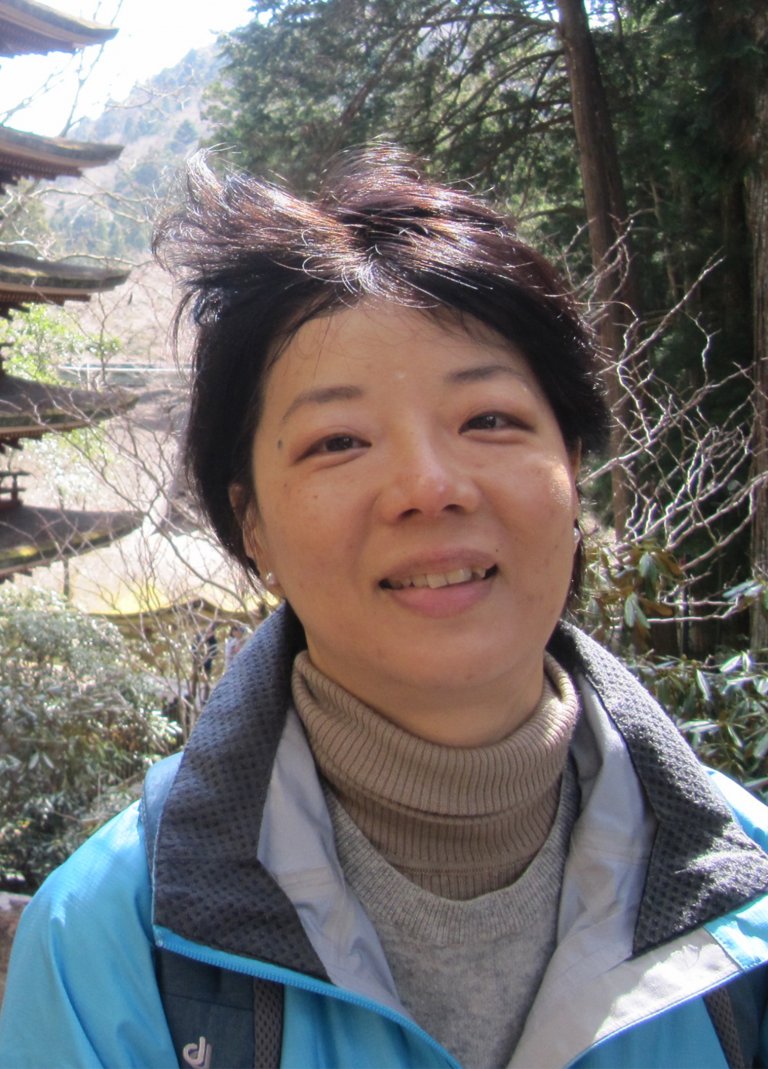 FELLOWS

/
---
Department of Advanced Social and International Studies, University of Tokyo
BIO
Maki ist projektbezogene Lehrbeauftragte an der University of Tokyo East Asian Academy for New Liberal Arts. Gleichzeitig hat sie eine Position am Humanities Center inne. Sie interessiert sich für Umweltphilosophie, die auch eine neue Art von Fähigkeiten und Ideen beinhaltet, welche sich nicht auf KI, Robotik und digitale Währungen beschränken. Ihr Hauptinteresse gilt jedoch Fragen des Klimawandels, insbesondere der Umwelt- und Energiepolitik aus philosophischer Sicht. Sie hat auf dem Gebiet der Politikanalyse gearbeitet, mit besonderem Schwerpunkt auf der Umwelt- und Energiepolitik in Japan und den ostasiatischen Ländern. Ihre Erfahrung als Beraterin für das Green Growth Projekt bei der Wirtschafts- und Sozialkommission für Asien und den Pazifik der Vereinten Nationen (UNESCAP) in Bangkok ermutigte sie, ihre Doktorarbeit der Umweltphilosophie zu widmen und sich darin mit den Auswirkungen von Ideen aus der Umweltphilosophie auf eine innovative und effektive globale Umweltpolitik zu beschäftigen. 2015/16 war sie Yale Fox International Fellow.
Am THE NEW INSTITUTE wirkt Maki im Programm "The Foundations of Value and Values" mit.
FRAGEN
Was gibt Dir Hoffnung?

Wohlwollen, Freundlichkeit und Mitgefühl.

Wie gelingt Veränderung?

Der Wandel vollzieht sich auf subtile Weise, tagtäglich und unbemerkt.

Was inspiriert Dich?

Natur, Kunst und Musik. Vor allem aber, sich auf einfühlsame Beziehungen zu "anderen" einzulassen, auch jenseits von lebenden und nicht lebenden Wesen.
PUBLIKATIONEN
"Habit, Ontology, and Embodied Cognition Without Borders: James, Merleau-Ponty, and Nishida" (with Jonathan McKinney and Tony Chemero), in: Fausto Caruana and Italo Testa (eds.), Habits: Pragmatist Approaches from Cognitive Neuroscience to Social Science, 2021
---
"Minakata Kumagusu – An Ethical Implication Addressing Problems Embedded in the Modern Science", in: Thomas Taro Lennerfors and Kiyosho Murata (eds.), Tetsugaku Companion to Japanese Ethics and Technology, 2019
---
"Disseminating Lessons from Employment and Labour Measures for the Recovery from the Great East Japan Earthquake", in: Japan Earthquake Project, ILO, 2013
---
"Greening of Business", in: Development of a Low Carbon Green Growth Roadmap for East Asia, UNESCAP, 2011
---
"Green New Deal Research Report – New Strategy on International Cooperation for Reducing Green House Gas Emission", report for the Asia Pacific Institute, 2010