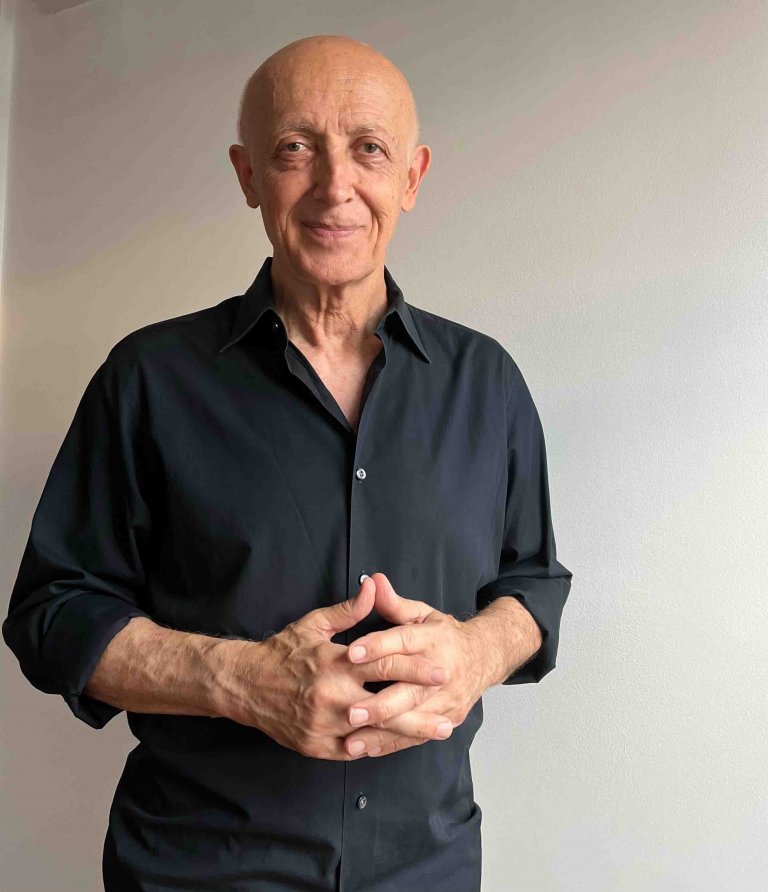 FELLOWS

/
---
Political Cinema, New York University and Film Directing, New School University
BIO
Shimon ist ein preisgekrönter Filmemacher, der zahlreiche Spiel- und Dokumentarfilme gedreht hat. Er unterrichtet Political Cinema and Visual Thinking an der New York University Graduate School of Journalism, erhielt ein New York Public Library Cullman Fellowship und ein Guggenheim Fellowship und ist Fellow des New York Institute for the Humanities. Shimon wurde in Rumänien geboren und wuchs in Israel auf, heute lebt und arbeitet er in New York City. Seine Filme wurden auf zahlreichen Filmfestivals gezeigt und ausgezeichnet, darunter New York FF, Berlin, Chicago, Sundance, Montreal, Toronto, Jerusalem, Melbourne und weitere.
Shimons Filme haben den Anspruch, Ideen und Ideologien mit visuellen Erzählungen zu verbinden. Zu diesem Zweck arbeitet er häufig mit führenden Wissenschaftler*innen und Praktiker*innen aus verschiedenen Disziplinen zusammen. Sein neuester Film ist eine Dokumentation mit dem Titel Cyber Everything (2022) für arte France.
Am THE NEW INSTITUTE wirkt Shimon im Programm "The Foundations of Value and Values" mit.
FILMOGRAFIE (PARTIAL)
Cyber Everything, 2022 (Author/Regie/Producer)
---
Dayton Diaries, 2021 (Author/Regie/Co-Producer)
---
The Settlers, 2016 (Author/Regie/Producer)
---
Watching TV with the Red Chinese, 2012 (co-Author/Regie/Producer)
---
Hot House, 2006 (Author/Regie/Producer)
---
You Can Thank Me Later, 1998 (Regie/Producer)
---
The Finest Hour, 1991 (co-Author/Regie)
---
The Smile of the Lamb, 1986 (Author/Regie/Producer)
---
Repeat Dive, 1982 (Author/Regie/Co-Producer)