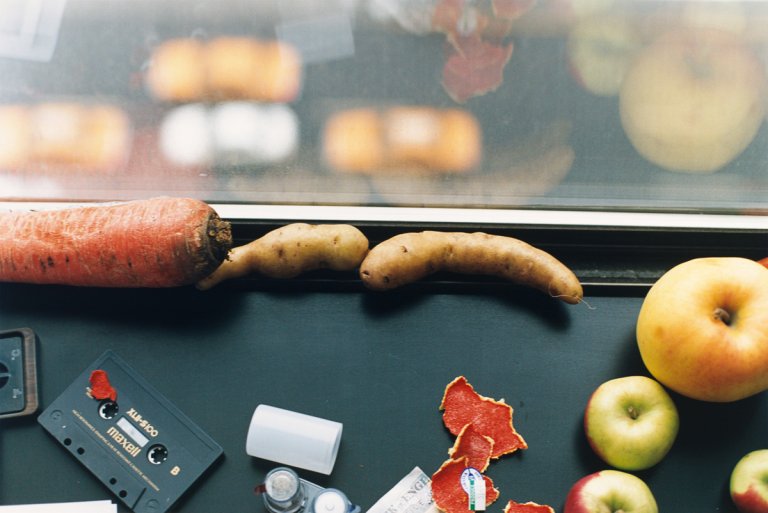 Still life New York, Wolfgang Tillmans, 2001, New York
editorial
Towards a Socio-Economic Transformation for Wellbeing within Planetary Boundaries
EDITORIAL
Our common future is at stake. How do we reconfigure prosperity? How do we escape the self-accelerating, vicious cycle of ecological overshoot and social divergence? To discuss these questions and more, THE NEW INSTITUTE convened a panel discussion – it turned into a fascinating example of how different perspectives can lead to constructive insights.
Geoff Mulgan highlighted psychological drivers: In society and within specific changemaker communities, we need a balance between hope and fear to drive efforts and progress, and to prevent fatalism or retirement of capable individuals into their private lives. The anti-progressive movements, whose rise we could observe in the last decade, are fueled by fear.
Laura Edinger-Schons, who is a leading scholar in research about impact evaluation, maintained that our societies need to move away from mainly aggregate conceptions of growth; something that might also be called aggregation confusion. Of course, this entails regional, disaggregated data being able to steer policy towards improvements that matter to people, whether it be quality of education, healthcare or mobility accessibility, raising agency of individuals and cohesion of communities: some new measures of prosperity already look into these dimensions.
Sonja Haut, Katharina Lima de Miranda and other discussants highlighted the value of inclusion and trust as drivers of a progressive reconfiguration. Ingo Venzke showed how untamed financial markets lead to particular forms of market failure, preventing, for example, carbon mitigation mechanisms from really reducing emissions, which is the ultimate criterion.
For an interested audience, some questions remain open, even if some were raised during the debate. Who sets the new measurement standards? From a democratic standpoint, we cannot leave this to multinational companies and associations. Who owns the companies of the future in a reconfigured socio-economic ecosystem? Is it sufficient to discuss psychological ownership, or do we need new forms of company governance and ownership?
In conclusion, different visions of circular economies respecting planetary boundaries and enabling fairness and wellbeing are often confused with the pathway towards these visions' final state. In other words, how is the transition to a reconfigured society possible under current, dynamic conditions? How do we reach a planet-friendly scenario without risking mass unemployment with all of its economic, social and political repercussions in the short term?
This needs a more profound reflection – hope is a necessary, but not a sufficient condition.