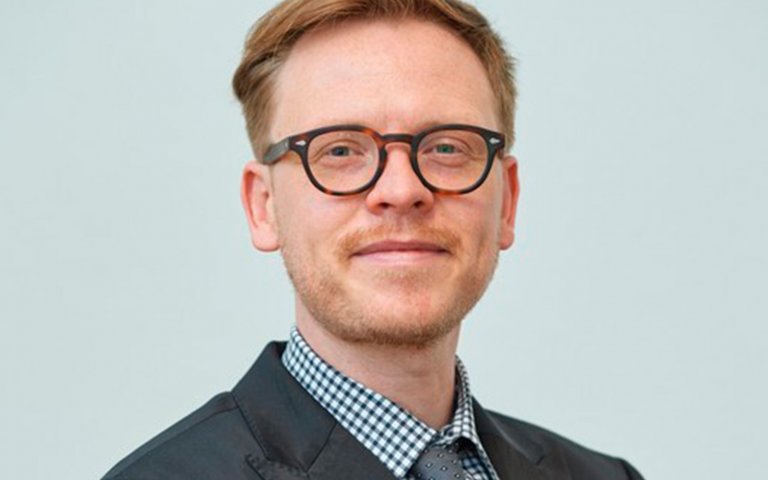 Values for Tomorrow – Markus Gabriel Will Become a Fellow at THE NEW INSTITUTE 
Markus Gabriel, Germany's most innovative contemporary philosopher, will become a fellow at THE NEW INSTITUTE. Beginning in the fall of 2021, Gabriel will help to shape the program "The Foundations of Value and Values" whose aim is to find answers to one of the most central questions of our time: What is a sustainable value-system for the 21st century? 
Gabriel has tackled that question in his recently published book "Moralischer Fortschritt in dunklen Zeiten" (Moral progress in dark times). In it, he describes how the COVID-19 crisis has exposed societal ills – nationalistic narcissism, racist prejudice, governmental failure – on a global scale. Gabriel also demonstrated how cooperation between scientific, political, economic actors along with civil society has facilitated morally challenging and economically difficult decisions.
Moral progress is possible – that is the message of Gabriel's book. But only if we collaborate to find out what should or should not be done. The fellowship program "The Foundations of Value and Values" is designed to provide answers. "I am really happy to think about what could be the value-basis for a more resilient societal and economic order, in light of the most pressing global problems", says Gabriel. "THE NEW INSTITUTE offers the great opportunity to combine the best of politically neutral science with the experience and ideas of people from all parts of society." 
Markus Gabriel holds the Chair in Epistemology, Modern, and Contemporary Philosophy at the University of Bonn. He is the Director of the Center for Science and Thought as well as Chairman of the International Centre for Philosophy NRW. Gabriel has been awarded numerous prizes, fellowships and visiting professorships. His publications include: "The Power of Art" (2020), "Neo-Existentialism" (2018), "Limits of Epistemology. The Necessary Finitude of Objective Knowledge" (2018), "I am not a Brain. Philosophy of Mind for the 21st Century" (2017), "Why the World does not Exist" (2015), "Transcendental Ontologie. Essays in German Idealism" (2011).