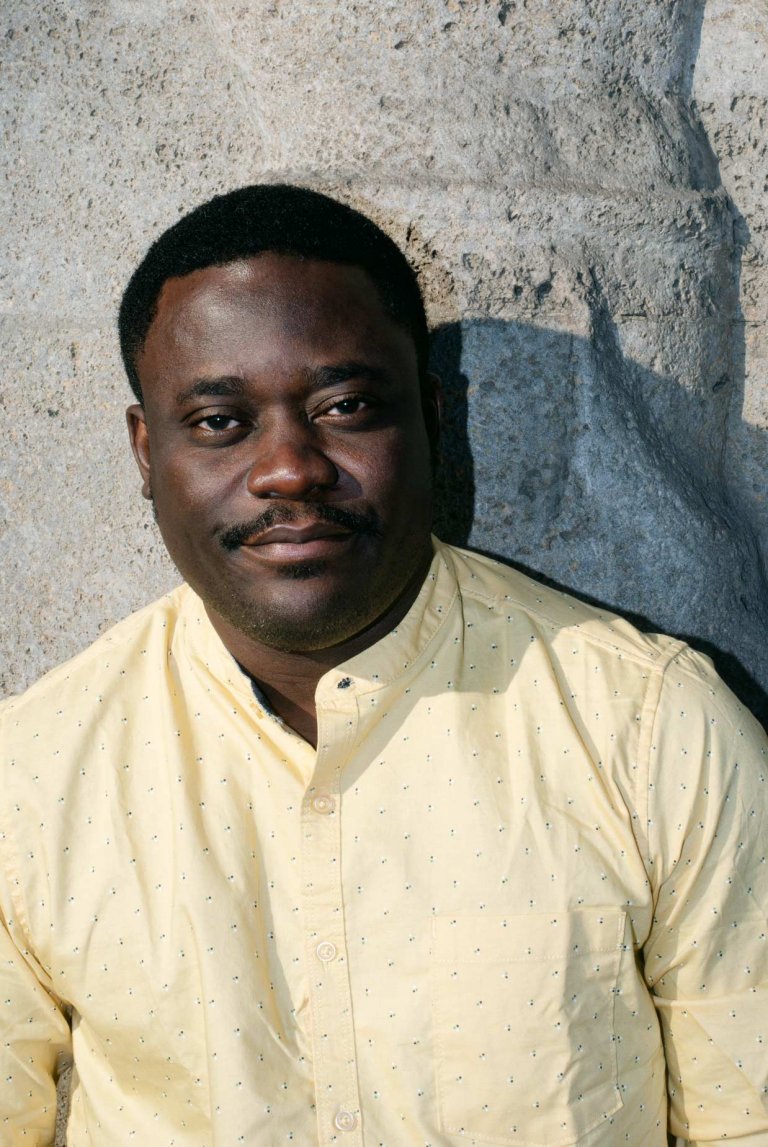 Photo: Maximilian Glas
ALUMNI

/
---
The Emergence Network; Othering and Belonging Institute, University of California, Berkeley; CLIE program, Pacifica Graduate Institute
BIO
Báyò, rooted with the Yoruba people in a more-than-human world, is the father to Alethea and Kyah, the grateful life partner to Ije, son, and brother. A widely celebrated international speaker, posthumanist thinker, self-styled trans-public intellectual, Yoruba poet, teacher, essayist, and author of several books, Báyò currently lectures at Pacifica Graduate Institute, California and sits on the board of many organizations, including Science and Non-Duality (US) and Ancient Futures (Australia). In July 2022, Báyò was appointed the inaugural Global Senior Fellow of University of California's (Berkeley) Othering and Belonging Institute. He is Visiting Critic-in-Residence for the Otis College of Art and Design, Los Angeles (2023) and the recipient of the Excellence in Ethnocultural Psychotherapy Award by the African Mental Health Summit (2022).
Báyò was invited to be the special envoy of the International Alliance for Localization, a project of Ancient Futures (USA). He left his lecturing position at Covenant University, Nigeria to help build this alliance. Báyò has been visiting professor at Middlebury College, where he taught on his own concepts of "transraciality" and postactivism. Today, around the world, he speaks and writes about the Afrocene, ontofugitivity, and becoming-black. He has also taught at Sonoma State University (CA, USA), Simon Fraser University (Vancouver, Canada), and Schumacher College (Totnes, England). As visionary founder and elder of The Emergence Network and chief host of the widely popular online-offline course/festival series We Will Dance with Mountains, Báyò curates an earth-wide project for the re-calibration of our ability to respond to civilizational crisis – a project framed within a material feminist/posthumanist/postactivist ethos and inspired by Yoruba indigenous cosmologies. In 2021, he received the New Thought Walden Award, meant to honor those who use empowering spiritual ideas and philosophies to change lives and make our planet a better place.
At THE NEW INSTITUTE Báyò was involved in the program "The Human Condition in the 21st Century".
QUESTIONS
What gives you hope?
It's a tricky question to respond to – especially since a notable strand of my work explores "hope" as a form of colonial capture. I might then say, unironically, that hopelessness is my deepest hope. It seems especially true at this point that it is at the place where we no longer "have it together" that our greatest gifts for transformation can be alchemized.

How does change happen?
Who knows? None of us do. How do butterfly wings know how to paint eyes? How do the cell cultures of embryonic Xenopus frogs know how to trace out amphibian bodies-to-come with electric signals? Our theories of change stutter and flail at the unspeakable vitality and promiscuous intelligence that is the "world". Perhaps we need new theories of change that bring us to the edges of our projects of mastery, to the feet of the exquisite more-than-human worlding of the world.

What inspires you?
My son, Kyah, who is on the autistic spectrum – who resists the capture of interpellation, eschews the convenience of the interpersonal, performs a sideways intelligence we moderns are desperately in need of, and emblematizes the kind of non-utilitarian politics I want to help convene in the world. Did I also mention that he is my son?