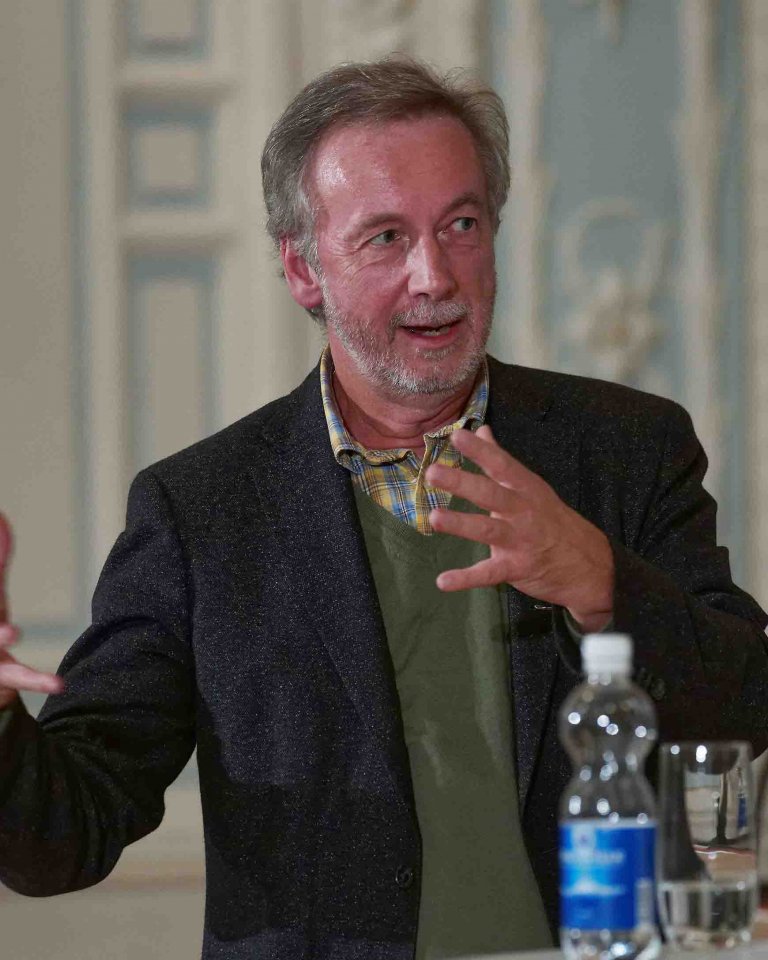 ALUMNI

/
---
Emeritus member of the Turing Center, ETH Zurich
BIO
Harald is an Emeritus member of the Turing Center at ETH Zurich. As a theoretical physicist with more than three decades of experience in interdisciplinary research, he is known for his work on complex dynamical systems, non-reductive approaches in the philosophy of science, foundational questions of quantum theory, and non-commutative structures in physics and cognition. He is one of the principal architects of a systematic and coherent account of mind-matter relations called dual-aspect monism. He is an elected honorary member of the International Association of Analytical Psychology, President of the Society for Mind-Matter Research and editor of its journal Mind and Matter.
At THE NEW INSTITUTE Harald was involved the program "The Human Condition in the 21st Century".
QUESTIONS
What gives you hope?
Frankly, I don't think of hope as a matter of give and take. I am, somehow intrinsically, a reluctant optimist. Reluctant because it's hard to maintain the optimistic stance if one wants to combine it with a decent sense of realism these days. That's the challenge.

How does change happen?
For me there are two answers to this question: one sort of superficial and the other radical. Superficial change is what physicists call unitary evolution: you give me a set of initial conditions today, and I tell you precisely what happened before and will happen in the future, like a clockwork universe in which nothing is ever new. True change is basically uncontrollable, we can never be sure about its outcome, novelty always comes as a surprise, for instance in acts of genuine creativity. We need a better understanding of such unstable events, both in our environment and in ourselves, including to accept uncertainty and unpredictability as inevitable -- perhaps beneficial even.

Why do you join TNI?
"We won't be able to resolve the significant problems of our times at the same level of awareness we were at when we created them." Attributed to Albert Einstein, this quote asks for a new level of conscious awareness and action when dealing with the crises piling up around (and within) us. An awareness that helps lifting us out of infertile intellectual and emotional straight-jackets and what follows from them. I imagine The New Insitute, with its fresh outlook and the enthusiasm that it radiates, as a perfect place to go for it.
PUBLICATIONS
Dual-Aspect Monism and the Deep Structure of Meaning, 2022 (with Dean Rickles)
---
"Quantum Approaches to Consciousness", in: Stanford Encyclopedia of Philosophy, last updated 2020
---
Reproducibility: Principles, Problems, Practices, Prospects, 2016 (with Sabine Maasen)
---
Recasting Reality: Wolfgang Pauli's Philosophical Ideas and Contemporary Science, 2009 (with Hans Primas)
---
Die Vernunft der Metis: Theorie und Praxis einer integralen Wirklichkeit, 1993