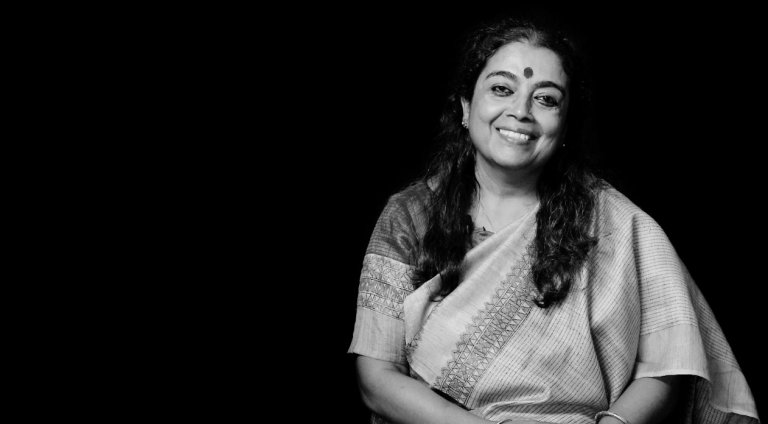 Photo by Yvonne Schmedemann
ALUMNI

/
---
Department of Political Science, University of Delhi
BIO
Madhulika is a Professor at the Department of Political Science at the University of Delhi, where, in 1996, she obtained her PhD with her thesis Power, Culture, Medicine: Ayurvedic Pharmaceuticals in India. Madhulika has a strong research interest in the politics of knowledge and its role in shaping the discourse and practice of development, with a particular focus on the Global South. She is currently working on a manuscript with the title "Politics of Knowledge in Development: An Analytical Framework". She has authored various publications in peer-reviewed journals and edited books, and has also participated in the research project PHARMASUD: Innovating from the South: Production, invention, and appropriation of pharmaceutical knowledge in Brazil and India, which was born from a collaboration between French, Brazilian, and Indian scholars. She was invited to be a member of the Advisory Committee of the NGO Dastkar Andhra, a member of the Review Committee for the NGO Seva Mandir, a Life Member of the Indian Institute of Public Administration, and an honorary Fellow of the Developing Countries Research Centre. She has also been a visiting researcher both at the Max Planck Institute for Human Development in Berlin and at the Wellcome Institute for the History of Medicine in London.
At THE NEW INSTITUTE Madhulika was involved in the program The Future of Democracy.
QUESTIONS
What gives you hope?
That this world has had a heritage of love and respect for everything in nature, for far longer than the need to conquer it. That people will revitalize that heritage for their contemporaries and a better common future.

How does change happen?
Change happens when 'ordinary' people, that is those not in positions of power or authority, decide to act on what they understand needs to be changed. They build self-belief and start with their immediate surroundings, and they build the change brick by brick.

What is the best advice you ever got?
In order to have a balanced, good relationship with others, work on having a good relationship with yourself, building a balance within. This is a deep and difficult exercise, but one worth undertaking.
PUBLICATIONS
"Politics of Knowledge in Development: An Analytical Framework", in: Studies in Indian Politics, 2021
---
"Contemporary Conversations between Ayurveda and Biomedicine", in: Asian Medicine, 2014
---
"Medical Knowledge, Policy, and People: Medicinal Plants and the Demand for Ayurvedic Medicines", in: Imrana Qadeer (ed.), Social Development Report, 2014
---
Power, Knowledge, Medicine: Ayurvedic Pharmaceuticals at Home and in the World, 2009
---
"Power, Culture and Medicine: Ayurvedic Pharmaceuticals in the Modern Market", in: Contributions to Indian Sociology, 2002