03 Mitchell F. Chan on Building Belief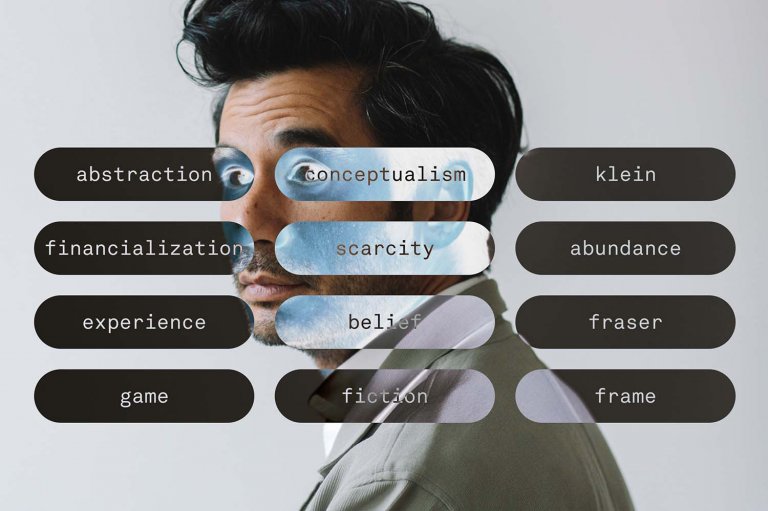 podcast
03 Mitchell F. Chan on Building Belief
In a fluctuating market, what has staying power? Mitchell F. Chan reflects on the construction of value and art and crypto's shared status as "receptacles of faith."
Listen on Spotify, Apple Podcast, or where ever you get your podcast.


To Mitchell F. Chan, crypto currencies and artworks are both distillations of faith. Through exploring how art objects circulate and hold value, he's revealed how crypto markets and art markets are "comically analogous", even if they often refuse to see the ways in which they mirror one another.
The Toronto-based artist joins Simon to talk about the making of his Digital Zones of Immaterial Pictorial Sensibility, which tapped into the medium-specific potential of blockchains to connect NFTs back into the longer history of conceptual art in canny and perceptive ways. In this episode of Seed Phrase, Mitchell gives insight into Digital Zones – considered by some to have been an NFT before the time of NFTs – and reflect on the wisdom of figures from Yves Klein to Andrea Fraser, who laid bare the mechanics of building collective belief. Quipping that "a bitcoin is a receptacle of faith," he challenges us to ask: could crypto's lack of intrinsic value be its hidden superpower?
Also in this conversation: reflections from the early days of the CryptoPunks Discord, a deep-dive into generative art and its marketplaces, and an argument in favor of the fact that "art is a redundancy." Together, Mitchell and Simon wonder: what will have staying power, outlasting crypto's boom and bust cycles? Dwelling on the difficulty of predicting an artwork's reception and value, they conclude that uncertainty is not a limitation, but rather, the space where innovation and beauty are produced.
Seed Phrase is a project by Simon Denny for THE NEW INSTITUTE. This conversation was recorded in Berlin at Studio Jot, edited in Hamburg by fx:one, and made possible by Georg Diez, Lieke Fröberg, and Alice Gustson and The New Institute, with research and additional support by Adina Glickstein. The music for this podcast is by Amnesia Scanner, from their Web3 project SCAMMER, which was released as a series of NFTs.