BIO
Sharika is Associate Professor of Anthropology at Stanford University. Her research explores changing forms of ethnicization, the effects of protracted civil war on ideas of home in the midst of profound displacement and the transformations in and relationships between the political and the familial in the midst of political repression and militarization. Sharika has received several honors, fellowships and grants throughout her scholarly life and is currently serving as elected President of the American Institute for Sri Lankan Studies.
Sharika visited THE NEW INSTITUTE in June 2023 and was involved in the program "The Human Condition in the 21st Century".
QUESTIONS
What gives you hope?
Now I think of Emily Dickinson and her suggestion that "Hope is the thing with feathers." Hope is something that we have to nurture within ourselves, whether something gives us hope or not. I grew up a refugee in Europe, and sometimes I find little to hope for, but I strive towards maintaining it within myself.

How does change happen?
I have spent a lot of my research career in Sri Lanka and in India analyzing not how does change happen but how does the tremendous changes that war, violence, aspirations towards transformation and profound social transformation shape ordinary life and the very differentiated ways in which changes shape people's lives. People make change. But what forces and structures shape their imaginaries of those changes and what happens, that is what I see as the task of social science to understand. Changes change differently, Balibar tells us.

What's your current favorite Read/Song or Artist?
I am a voracious reader and so I am only picking from the books Ive read in the last three months: Seven Moons of Mali Almeida by Shehan Karunatilaka, Severance by Ling Ma, and Real People by Danzy Senna. Ive read so many amazing books over the last few years, the two books that have made a huge impression on me in the last five years are Han Kang's Human Acts and Jesmyn Ward's Salvage the Bones.
PUBLICATIONS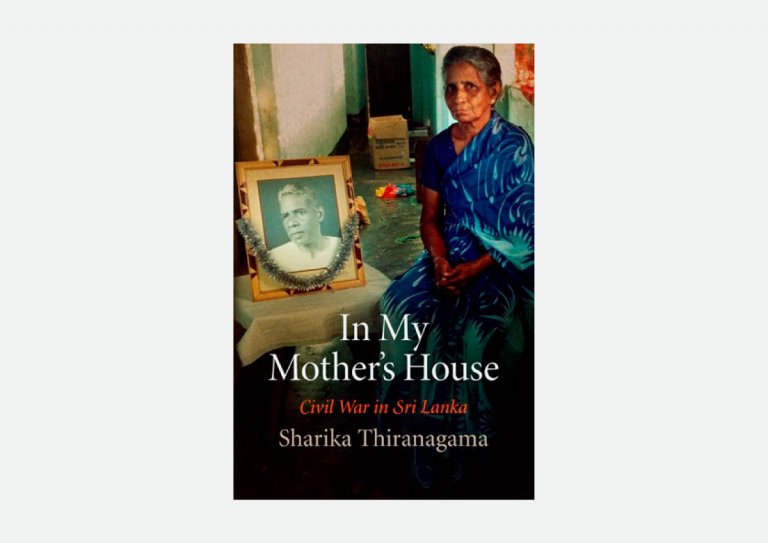 BOOK
University of Pennsylvania Press, 2011
The Time of the Migrant. History of the Present, 2023
---
The Names of the Leader: the Political Deification of Prabhakaran., 2022
---
Figures of Menace: Militarisation in Post-War Sri Lanka. South Asia, Journal of South Asian Studies, 2022
---
Respect your Neighbor as Yourself: Neighborliness, Caste, and Community in South India. Comparative Studies in Society and History, 2019