BIO
María entwickelt gerne kuratorische und kommunikative Strategien für andere, Einzelpersonen und Institutionen. Sie wuchs in Guayaquil, Ecuador, auf und lebt und arbeitet auf den Straßen Berlins und der Welt. Ihre Ausbildung zur Kunsthistorikerin absolvierte sie an der Ludwig-Maximilians-Universität München und im interdisziplinären Studiengang Historische Kunst-und Bilddiskurse des Elitenetzwerks Bayern.
Gemeinsam mit Paul Sochacki gründete sie Arts of the Working Class, ein Straßenmagazin zu Armut und Reichtum, Kunst und Gesellschaft, das beide zusammen mit Alina Kolar herausgeben. Arts of the Working Class enthält Beiträge von Künstler*innen und Denker*innen aus verschiedenen Bereichen und in verschiedenen Sprachen. Die Zeitschrift geht von der Klasse der Arbeiter*innen aus, also von allen, und berichtet über alles, was alle angeht. Jede*r, der/die dieses Straßenmagazin verkauft, verdient direkt Geld. Die Verkäufer*innen behalten 100 Prozent des Umsatzes.
María ist seit Herbst 2021 am THE NEW INSTITUTE.
FRAGEN
Was gibt Dir Hoffnung?

Meine Skepsis gegenüber den derzeitigen sozialen Strukturen weicht der Hoffnung, wenn ich dem weltweit wachsenden Klassenbewusstsein zuhöre. Je lauter es wird, desto wahrscheinlicher ist es, dass die soziale und wirtschaftliche Ungerechtigkeit in Frage gestellt wird.

Wie gelingt Veränderung?

Gesellschaftlicher Wandel kann nur durch eine Politik der Gleichheit, Fairness und Fürsorge erfolgen. Alles andere ist nur Sehnsucht nach Vergangenem, nach dem, was Machtstrukturen den Menschen immer vorenthalten haben.

Wenn Du ein Gespräch mit einer Person (tot oder lebendig) führen könntest, wer wäre es?

Warum sich auf eine einzige Person beschränken, wenn wir viele hören müssen? Stimmen sind Geister, und Geister sterben nicht.
PUBLIKATIONEN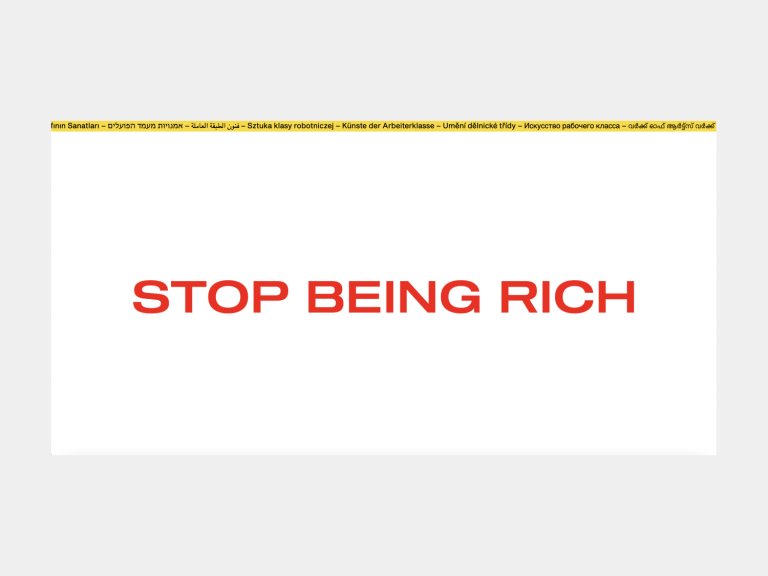 WEBSITE
Our fellow María Inés Plaza Lazo is co-editor, co-found, and co-publisher of the two-monthy street journal on poverty, wealth, and art.