BIO
María likes to develop curatorial and communication strategies for others, both individuals and institutions. She grew up in Guayaquil, Ecuador, and lives and works between the streets of Berlin and the world. She was trained as an art historian at the Ludwig Maximilian University of Munich and at the Elite Network of Bavaria's interdisciplinary program Historical Art and Image Discourses.
Together with Paul Sochacki, she founded the street journal on poverty and wealth, art and society, Arts of the Working Class, which they edit and publish with Alina Kolar. Arts of the Working Class contains contributions by artists and thinkers from different fields and in different languages. Its focus is on the working class, meaning everyone, and it reports on everything that belongs to everyone. Anyone who sells this street journal earns money directly with vendors keeping 100% of sales.
María joined THE NEW INSTITUTE in the fall of 2021.
QUESTIONS
What gives you hope?
My skepticism for current social structures is replaced by hope when listening to the rising class-awareness worldwide. The louder it gets, the more probable it will be to challenge social and economic injustice.

How does change happen?
Social change can only happen by policies of equality, fairness, and care. Everything else is only a nostalgia of what power structures have always deprived people of.

If you could have a conversation with one person (dead or alive) who would it be?

Why limit ourselves to one single person, when we need to hear the many? Voices are spirits, and spirits don't die.
PUBLICATIONS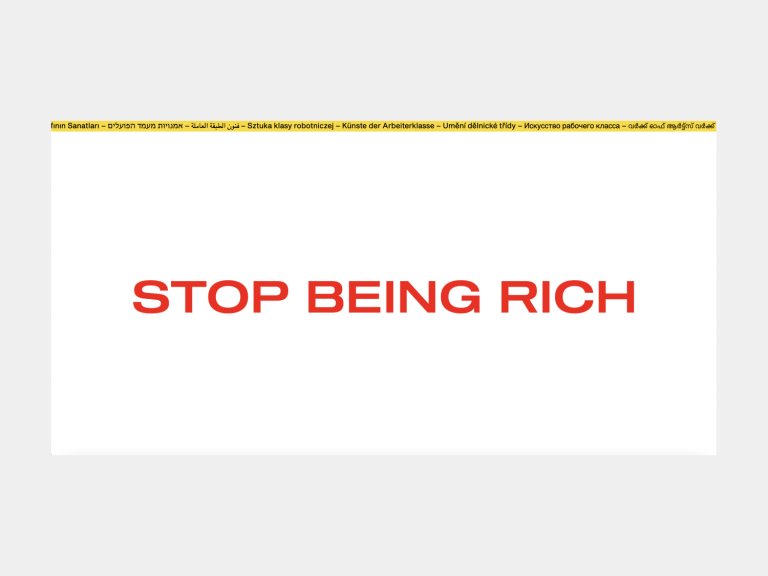 WEBSITE
Our fellow María Inés Plaza Lazo is co-editor, co-found, and co-publisher of the two-monthy street journal on poverty, wealth, and art.