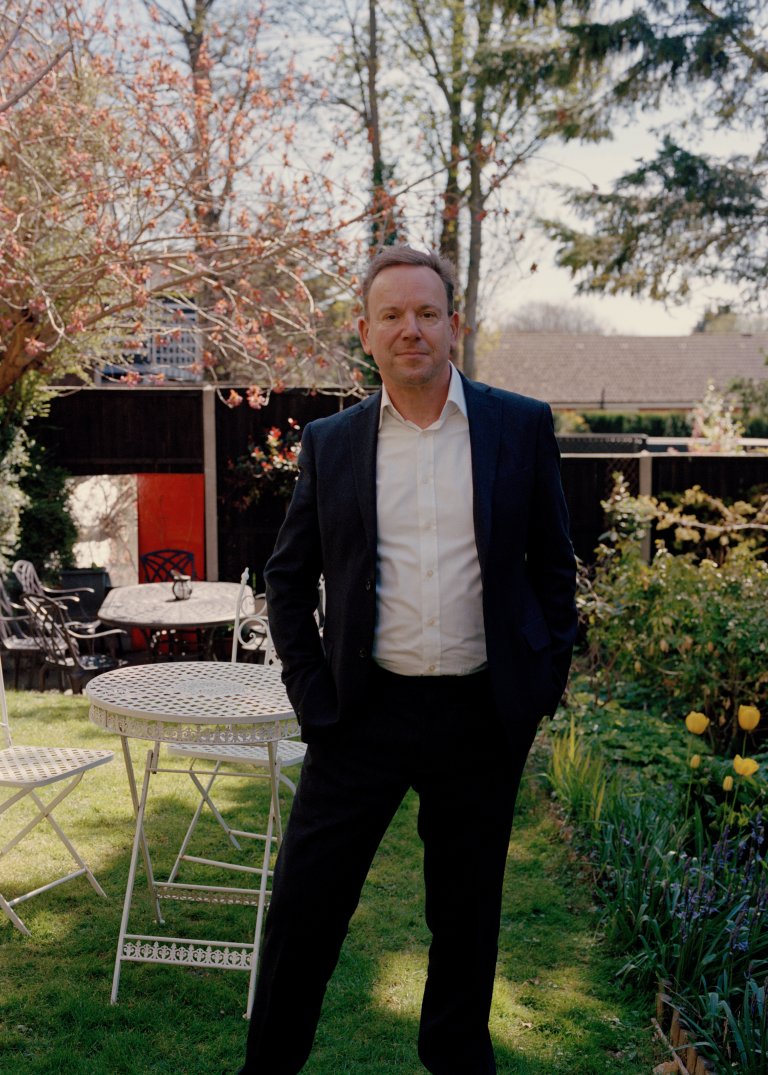 Foto von Lewis Khan
VISITORS

/
---
Fakultät für Ingeneurwissenschaften, University College London
BIO
Geoff ist Sozialunternehmer, Regierungsberater und Autor, der in verschiedenen Bereichen der Zivilgesellschaft, Politik, Technologie und Wissenschaft gearbeitet hat. Nachdem er neun Jahre lang die britische Innovationsstiftung Nesta geleitet hatte, wurde er 2020 Professor für Collective Intelligence, Public Policy and Social Innovation am University College London. Geoff war Berater der britischen Regierung – etwa als Leiter der Strategy Unit und Chefberater des Premierministers. Derzeit ist er WEF Schwab Fellow und arbeitet mit dem United Nations Development Programme (UNDP), Demos Helsinki und mehreren Staatsregierungen zusammen.
Am THE NEW INSTITUTE wirkt Geoff im Programm "The New Hanse" mit.
FRAGEN
Was gibt Dir Hoffnung?

Hoffnung bekomme ich, wenn ich mit Aktivist*innen, Innovator*innen und Unternehmer*innen zusammen bin. Optimismus entsteht durch konkretes Handeln – je weiter entfernt wir davon sind, desto pessimistischer werden wir. Auch die digitalen Technologien können uns als Weltgemeinschaft klüger machen – bei allen Schwächen der sozialen Medien. Zwar frustriert es mich, wie wenig wir durch diese Technologien bislang vorangekommen sind, doch bin ich guten Mutes, dass wir in den nächsten ein bis zwei Jahrzehnten wirkliche Fortschritte machen werden.

Wie gelingt Veränderung?

Ich habe ein sehr umfangreiches Buch geschrieben, in dem ich versucht habe, diese Frage zu beantworten. Mein Fazit war: Wandel ergibt sich aus Positivem (starke neue Ideen, verbunden mit der Unterstützung, sie auch umzusetzen) beziehungsweise aus Negativem (die Schwächung der konservativen Kräfte, die Wandel immer blockieren), aus Interessen, Vermutungen, Beziehungen. Generell überschätzen wir, wie viel Wandel kurzfristig passieren kann, und unterschätzen den langfristigen Wandel – zum Teil deshalb, weil tiefgreifender Wandel eine Veränderung von Denkstrukturen und Kulturen erfordert.

Wenn Du ein Gespräch mit einer Person (tot oder lebendig) führen könntest, wer wäre es?

Ich würde mich sehr gerne mit Georg Hegel unterhalten. Vielleicht würde ich ihn dann sogar verstehen!
PUBLIKATIONEN
DISCUSSION PAPER
In THE NEW INSTITUTE's first discussion paper, Geoff Mulgan argues that the social science should help design the future and sets out a plan of how to organize this within universities and beyond.
Social Innovation: How Societies Find the Power to Change, 2019
---
Big Mind: How Collective Intelligence Can Change Our World, 2017
---
The Locust and the Bee: Predators and Creators in Capitalism's Future, 2015
---
Good and Bad Power: The Ideals and Betrayals of Government, 2009