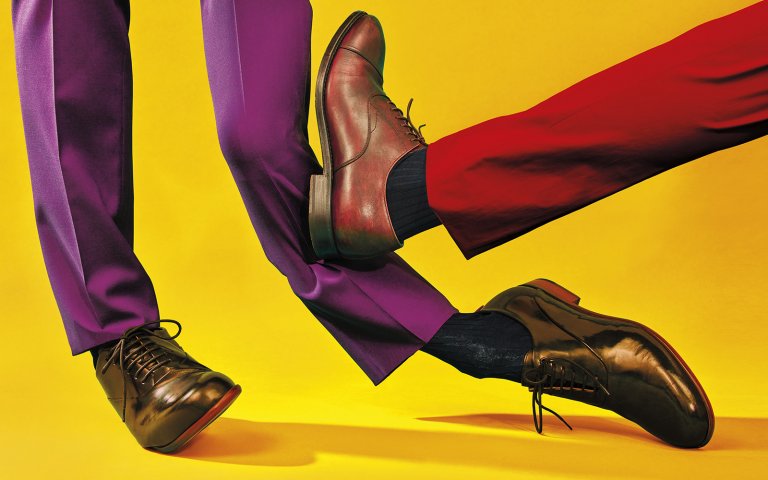 The Future of Democracy
How can we activate a politically active citizenship?
We are currently looking for groups with visionary ideas who would like to collaboratively pursue a comprehensive approach for a democratic overhaul. Detailed information can be found here.
---
For more than a decade, the future of democracy – and with it the role of the state – has been severely put into question, its crisis often claimed. In many countries, distrust in public institutions and elites are on the rise. Among other things, this has resulted in the increasing support and electoral success of populist, nationalist, and authoritarian leaders, which demonstrates the level of alienation from basic democratic values, procedures, and institutions evident amongst the public. Against this backdrop, the legitimation and effectiveness of traditional parliamentary democracies and their institutions have come into question. But is democracy really too slow to respond to a state of crisis, too much built on consensus mechanisms, and too dependent on dominant media or pressure groups?
Within this programme, THE NEW INSTITUTE attends to both the current state of affairs and the future of democracy, exploring how it can be reconfigured for the long term. Over the last centuries, democracy has been reinvented many times and taken different forms; it may now once again be time for a fundamental transformation to make democratic decision-making processes and the respective institutions fit for the future – more responsive to contexts, more equitable, and more sustainable. How can we strengthen democratic communities, encourage participation, and modernize democratic institutions? How can we redefine existing political structures and configurations so that they are compatible with a commitment to equity and environmental protection? Moreover, how can we delineate a credible path to get there and forestall fragmentation and resignation?
Concretely, our programme focuses on three areas: the conditions for democratization, the future of political representation, and the enhancement of deliberation and decision-making. The following questions will be central respectively:
Conditions for democratization: What should we expect from the future when thinking about the form that democracy could take? Is the call for the revitalization of the democratic nation-state nostalgic? Is strengthening centralized, transnational democratic configurations already an ideal of the past? How certain can we be about a digital democratic future, with some ecological tipping points possibly already reached? What primary and secondary social and political effects of climate change, such as environmental migration, just as the transition to renewable energies, will be formative for the political domain? Which democratic configuration is best suited to offset their potential for conflict and also turn them into an emancipatory force?
Future of political representation: How can established parties be reformed and build new connections to voters at a time when traditional avenues of mobilization are in decline? What institutional reforms are necessary to make the respective parties and parliaments more representative of voters? How could representation be innovatively combined with radical democratic mechanisms of enhanced participation beyond consultation? How can we revitalize the eroding support bases of parties and movements committed to addressing the most pressing social, economic, ecological and political challenges of the 21st century?
Enhancing Deliberation and Decision-Making: How can we develop new forms of institutionalized debating and advisory structures that are future-oriented? What is the role that AI and Big Data can play in this context? Could social media also give rise to digitally mediated opportunities for institutionalizing participatory civil society solutions and creating new collectives, information technologies, and relevant data? Where could collective and artificial intelligence meet? What are the best ways to implement IT-based solutions to facilitate interactive deliberations and negotiations? What does it take to revitalize the virtues of accuracy and fairness in controversial debates? What are the ways in which high-quality media can contribute to fact-based information policies? How can we institutionalize cross-sectoral political communication and mobilization to make an impact on the future well-being of our societies?
Where do we currently stand and how to get involved
Together with the Programme Director for The Future of Democracy, Christoph Möllers, a group of fellows will take up their fellowships in Hamburg starting in October 2021. Discussions will start by focussing on the themes surrounding the future of political representation in the light of climate change. We are currently looking for candidate fellow groups from academia and beyond working on issues relating to democracy, interested in joining us as of October 2022. Applications must be submitted by the 4th of November 2021. Finalists will be invited to interviews in Hamburg from December 13-15, 2021. Detailed information on how to apply can be found here.




Contact at THE NEW INSTITUTE:
Ronan Kaczynski, Programme Manager
E-Mail: ronan.kaczynski@thenew.institute