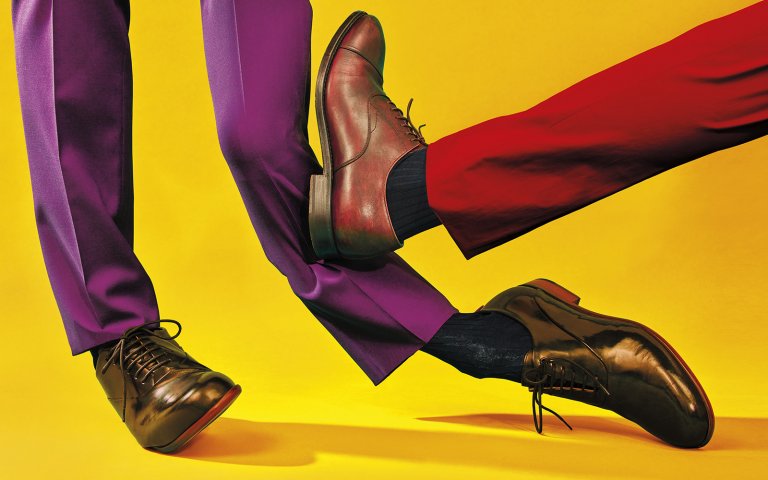 The Future of Democracy
How can we activate a politically active citizenship?
The programme "The Future of Democracy" addresses the current challenges and failures of the democratic system and aims to find ways to strengthen participation. The goal is to imagine how democracy can be reconfigured to be fit for purpose and capable of evolving in the future.
---
How can we strengthen democratic deliberation?
How can we enhance decision-making at the intersection of politics and knowledge?
How can we reconfigure social and political communication in the digital age?
How can we reinvent political representation? 
---
Until the beginning of the Covid-19 pandemic, the future of democracy – and with it the role of the state – was severely put into question, its crisis often claimed. In many countries, distrust in public institutions and elites were on the rise; among other things, this has resulted in the increasing support and electoral success of populist, nationalist, and authoritarian leaders, which demonstrates the level of alienation from basic democratic values, procedures, and institutions evident amongst the public. 
Many of our governing institutions and procedures were established decades ago – under fundamentally different conditions and circumstances. Yet, their leadership seems to have missed the opportunity to renew and adjust them to a context, which was fundamentally changed by social, cultural, and technological transformations and – consequently – is now characterised by new disparities. Against this backdrop, the legitimation and effectiveness of traditional parliamentary democracies and their institutions have come into question. But is democracy really too slow to respond to a state of crisis, too much built on consensus mechanisms, and too dependent on dominant media or pressure groups?
We attend to both the current state of affairs and the future of democracy. We explore how democracy can be reconfigured for the long-term. Over the last centuries, democracy has been reinvented many times and taken different forms; it is now once again time for a fundamental transformation to make democratic decision-making processes and the respective institutions fit for the future – more responsive to contexts, more equitable, and more sustainable. How can we strengthen democratic communities, encourage participation, and modernise democratic institutions? How can we redefine existing political structures and configurations so that they are compatible with a commitment to equity and environmental protection? 
We aim to identify viable trajectories for the future development of public participation, political institutions, and parliamentary representation; proposed measures and possible solutions will be carefully inspected in light of the objective to foster societies' long-term welfare and sustainability. We want to encourage sound reasoning and systemic analyses of the complexities, strengths and weaknesses, as well as relevant features of the quite diverse developments in present day democracies. 
We envisage the following sets of issues to be particularly relevant:
Strengthening Deliberative Democracy

For democratic systems to thrive, it is vital to incorporate a wide variety of innovative forms of deliberation and active citizen participation. It has become urgent to develop new forms of future-oriented, institutionalized debating and advisory structures such as citizen assemblies, civic councils, and arenas for controversial exchanges (including provocations and elements of civic disobedience). How can we revitalize the eroding support bases of parties and movements that are committed to meeting the most pressing social, economic, ecological, and political challenges of the 21st century? What does it take to foster the virtues of accuracy and fairness in controversial debates? And what are the ways in which high quality media can contribute to fact-based information policies?
Reconfiguring the Use of Social Media and Online Communication

Anonymity, confirmation bias, algorithmic content, and social bots deluding interaction all influence the exchange of information and related debates. Rather than hard facts which often fail to achieve an impact, social media and online communication are dominated by politics of emotions and outrage. On the one hand, questions arise as to how these online platforms lead us to consume content designed to confirm our biases, and thus to shape our behaviour. On the other hand, social media could also give rise to digitally mediated opportunities for institutionalizing participatory civil society solutions and the creation of new combinations of people, information technology, and relevant data in, for example, hackathon-based knowledge communities that support parliamentary as well as governmental decision-making processes. How can IT-based solutions to facilitate such interactive deliberations and negotiations best be implemented? How should we institutionalize cross-sectoral political communication and mobilization in order to achieve considerable impact on future well-being of our societies? What kind of social imaginaries for such a sustainable way of living could we develop?
Enhancing Decision-Making and the Role of AI and Big Data

Besides including citizens' voices in public debates as well as political decision-making and, thus, making use of their collective knowledge, it is crucial to take a close look at the governance structures as well as associated modes of operation commonly featured in democratic institutions. As complex problems such as climate change and rising social inequality are characterized by a high degree of uncertainty and interdependence, questions arise as to how to improve advisory structures, create platforms for open government, and encourage innovative approaches to the co-creation of new solutions to prevailing problems and severe conflicts of interest. How can the relationship between national, regional, and local governments be set up as they confront new challenges? What kind of experiments could be conducted to showcase new opportunities for institutional reflexivity and subsequent reforms? What is the role that AI and Big Data can play in this context?
The Future of Political Representation

Every political organization, even if it is not democratic, claims to represent the political community it governs. While the idea of a representative democratic government is to organize contestation within representative bodies, their ability to represent has itself become more and more contested. Individualisation of personal convictions, polarization, and the rise of issues that do not correspond to classical political cleavages have made the claim to political representation precarious. In addition, not all social groups are equally represented in political settings, while electoral systems sometimes produce inflated parliaments or even ignore democratic majorities. Moreover, growing distrust in political representation and compromise-oriented negotiations among and between political parties seems to further weaken its reputation. All this indicates that we need a deep reflection on the organization of democratic representation. The questions invite approaches that combine the fundamental with the technical: Starting from basic principles like democratic equality, they have to connect issues of social identities with technical problems of electoral procedure. How can established parties be reformed and establish connections to voters at a time when traditional avenues of mobilization are in decline? What institutional reforms are necessary to make the respective parties and parliaments more representative of voters?
We will bring together globally leading scholars and practitioners in an effort to make democracy more adaptable and adequate to face the challenges of the 21st century.
---
Call has closed (06.01.2021)