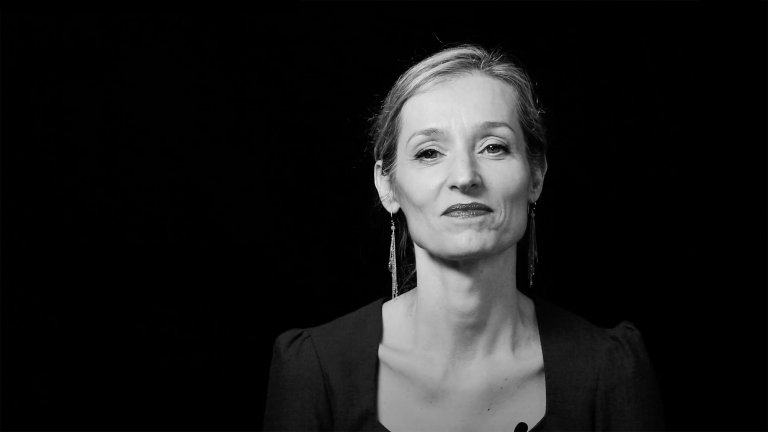 FELLOWS

/
---
Fakultät Philosophie, Gustave Eiffel University, Paris
BIO
Corine ist Professorin für Philosopie an der Université Gustave Eiffel. Zudem ist sie Mitglied des Hannah Arendt Interdisciplinary Laboratory for Political Studies. Ihre Themen sind Moral und politische Philosophie, Medizin-, Umwelt- und Tierethik. Sie ist eine Kennerin des Werks von Leo Strauss und Emmanuel Levinas. In ihrem Buch Éthique de la consideration entwickelt sie eine "Tugendethik", mit der wir die Herausforderungen der Moderne besser bewältigen sollen. 2020 erhielt sie den Günther-Anders-Preis für kritisches Denken.
Am THE NEW INSTITUTE wirkt Corine im Programm "The Foundations of Value and Values" mit.
FRAGEN
Was gibt Dir Hoffnung?

Dass immer mehr Menschen ökologische Themen wirklich ernstnehmen und sich vor allem junge Menschen für die Rechte von Tieren interessieren, sind Zeichen für ein neues Zeitalter, das ich das Zeitalter der Lebenden nenne – in dem wir die uns gemeinsame Verletzlichkeit akzeptieren und zueinander Beziehungen aufzubauen, die nicht von Dominanz geprägt sind.

Wie gelingt Veränderung?

Tiefgreifende Veränderungen geschehen dann, wenn wir unsere Formen der Repräsentation und unsere Werte so neu definieren, dass dies Auswirkungen auf die Emotionen und das Verhalten der Menschen hat. Oft ist aber auch eine persönliche Krise oder ein Schock notwendig, damit wir unser Verhalten und unsere Lebensweisen in Frage stellen und uns von Traditionen befreien, die uns von uns selbst entfremden, und auch von nicht mehr zeitgemäßen Formen der Repräsentation.

Was war der beste Ratschlag, den Sie je erhalten hast?

Folge deinem Herzen, sei mutig und denke für dich selbst –manchmal aber auch gegen dich selbst: Dann wirst du herausfinden, wie du am besten beim gemeinschaftlichen Aufbau einer nachhaltigeren und gerechteren Welt, für Menschen und Tiere, teilhaben kannst.
PUBLIKATIONEN
''Towards a New Enlightenment. The Case for Future - Oriented Humanities'', 2022
---
Les Lumières à l'âge du vivant, 2021
---
Réparons le monde. Humains, animaux, nature, 2020
---
Éthique de la consideration, 2018
---
Manifeste animaliste. Politiser la cause animale, 2017
---
Les Nourritures. Philosophie du corps politique, 2015 (English: Nourishment: Philosophy of the Political Body)
---
"Ecology as New Enlightenment", in: Global Solutions Journal 7, 2021.